Our flexible, online program gives you the practical, in-demand skills to help advance your career as an HR professional.
Human Resource Management Certificate Program
Four online courses
Earn your certificate in as few as six months
Individual course: $850
Full certificate: $2,890-$3,400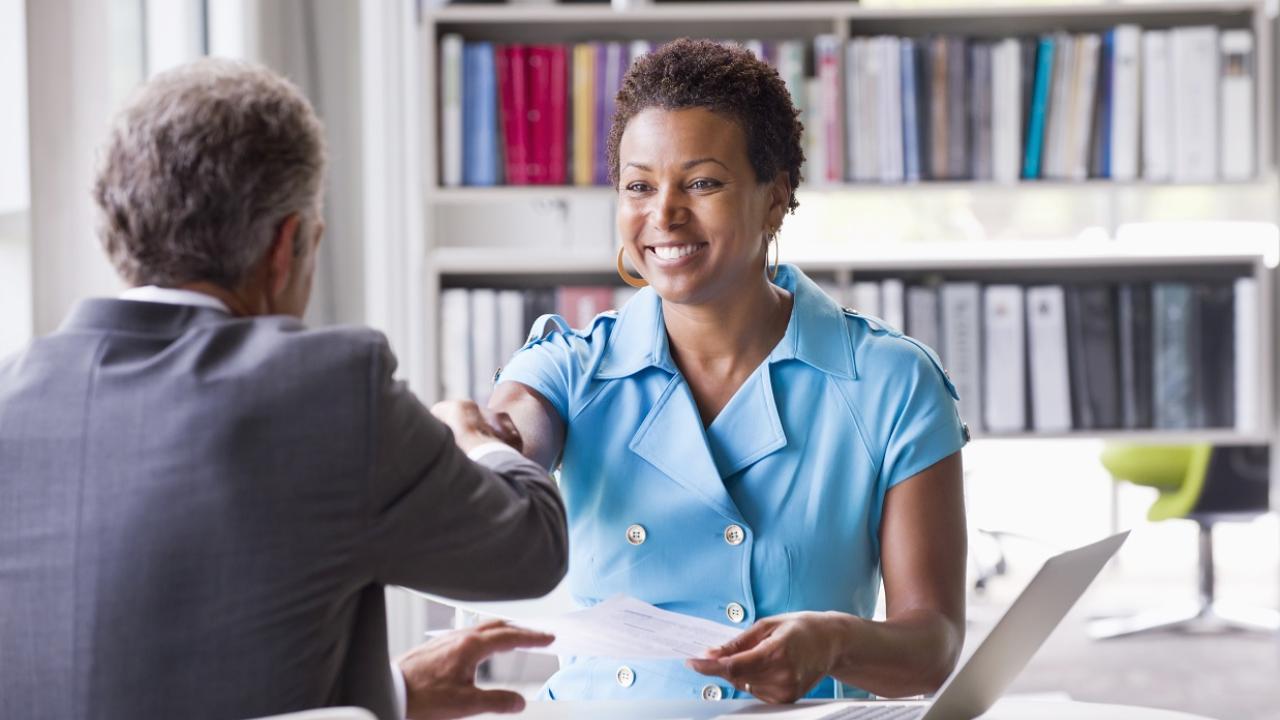 Who is This Program For?
Entry and mid-level HR professionals

Career changers interested in moving into the HR field

Small business owners

Labor leaders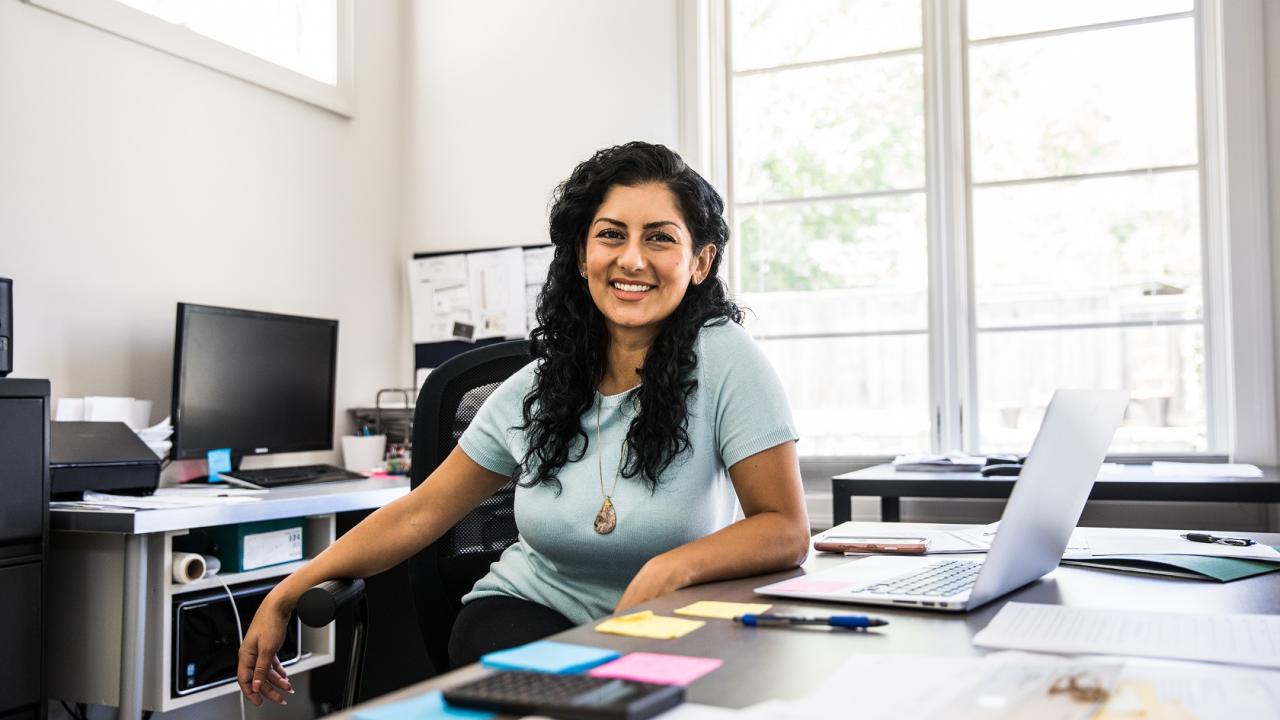 What You'll Learn
Understand the value of both strategic and operational HR concepts and the positive impact they can have on an organization's ability to achieve its goals

Identify key HR metrics to align organizational decision capabilities

Learn essential strategies, concepts and practices involved in the effective recruitment, selection and on-boarding of talent

Develop and influence others regarding recommendations for improvement and ability to conduct performance discussions
What You'll Get
UC-quality education with academic credit

Credit for SPHR and PHR re-certification through HRCI

Class projects and real-world case studies that provide you with a clear understanding of the HR field

Practical skills you'll be able to apply in your job immediately

A portfolio of work that demonstrates your knowledge and abilities to employers

Free, personalized career resources that help you develop your professional goals, build a career plan, hone communication and interview skills, and more.

A Compact, Four-Course Program Built for Working Professionals
Total Rewards
In this class students will examine total rewards systems. Students will learn how to develop and evaluate employee compensation systems that meet the needs of the employees and align with the business strategy. Emphasis is given to understanding strategic compensation as a component of a human resource system, developing pay programs (i.e. base pay, incentive pay, merit pay vs. seniority), designing compensation structures (utilizing job analysis, building a compensation philosophy and leveraging survey benchmarking), understanding incentive plans, an overview of discretionary vs. legally required benefits, and contemporary compensation challenges.
Talent Acquisition
This course will introduce you to strategies and practices for successful recruitment and selection as well as the legal requirements with which you must comply. Topics include job analysis, developing marketable job postings, recruitment and selection, onboarding, developing Talent Brand, behavioral interviewing, candidate assessment, background investigations, recruitment technologies, legislative compliance, equal employment opportunity and affirmative action requirements. You will gain hand-on experience using various recruiting tools and industry leading technologies.
Talent Management
Designed for new and seasoned human resource professionals, this course provides participants with the insights, frameworks, and tools to effectively manage and develop talent in organizations. Participants will practice best approaches to align talent development with strategic workforce planning goals; review alternative approaches to performance management; conduct and deliver effective performance feedback; and integrate such as leadership development, mentoring and coaching to drive cultures of excellence and improve overall employee performance. By the end of this course, students will understand methods for assessing the effectiveness of talent development programs and the critical role effective communication plays in every process.
Employment Law
Designed for human resource professionals and labor leaders, this course focuses on labor-management relations, including laws concerning collective bargaining in both the private and public sectors. Through interactive learning focused on student participation, learners are exposed to procedures and regulations governing the filing of unfair labor practice charges and the rights and duties of both labor and management in collective bargaining. By the end of this course, students will understand federal and state laws regarding wages, anti-discrimination, employee leave and other laws applicable to California's workforce.
Career-enhancing Outcomes for HR Professionals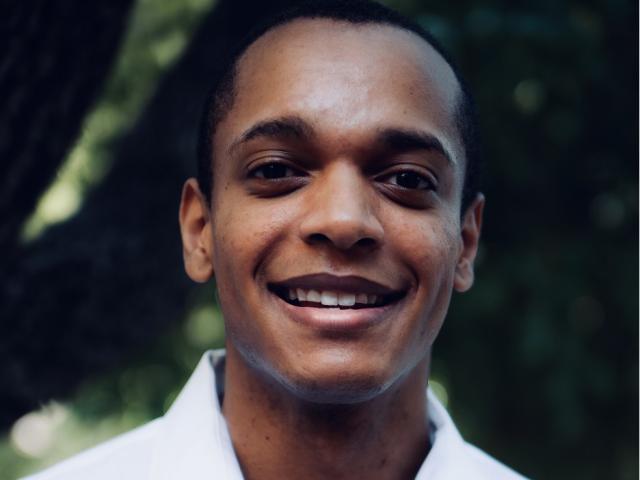 "I truly believe this program has played a huge role in getting me to where I'm at today working as an HR coordinator."
—Noah Williams, HR coordinator, Bain & Company
About UC Davis Continuing and Professional Education
 
We are the professional development arm of the University of California, Davis, a tier-one research institution ranked 5th among top public universities in the United States (Wall Street Journal, 2022). For over 60 years, we have focused on workforce development by blending the distinctive academic expertise of UC Davis with practical training designed to immediately improve capability and job performance.
​​​​​
​​