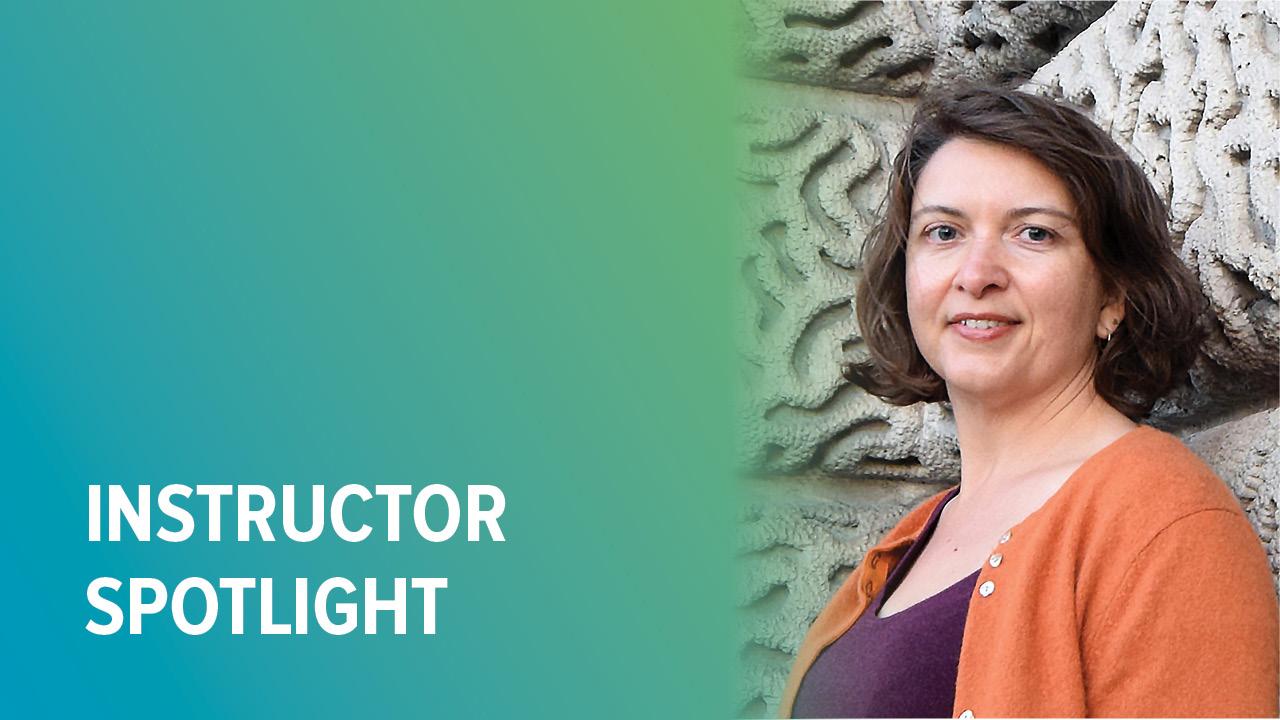 Meet Amber Manfree, GIS instructor for UC Davis Continuing and Professional Education.
What do you enjoy most about teaching?
Teaching GIS for UC Davis Continuing and Professional Education gives me a chance to share skills and make connections with a diverse group of working professionals. Students often discuss their technical work challenges in my classes, and I brainstorm potential solutions—sometimes involving the whole class. Because of this, I know my teaching has a direct impact on improving outcomes for government, non-profit and corporate clients. 
How would a student describe your teaching style?
My teaching style is inclusive. I strive to teach to a variety of skill levels, breaking topics down and presenting information in simple terms. To help students retain material, I never hurry students through the labs. There is something for everyone in my classes, whether it's basic information about software capabilities or tips and tricks for advanced users! And I don't want my students' learning experience to stop when they leave the classroom, so I provide digital content, such as web bookmarks and reading materials, so students can continue to learn on their own. 
Describe a moment where, as a teacher, you feel like you had an impact on a student's life. What was the situation? What happened? How did you know you know you had an impact? How did it make you feel?
In my Cartography course, "Communicating with Maps," one student completed an exercise on data animation, and then applied the techniques to visualize a dataset from their workplace the same day. They had never considered animating their data before, and now they can use this method to evaluate data and communicate with coworkers and the public. Win!
In your opinion, what separates the UC Davis Continuing and Professional Education GIS program from other programs?
The UC Davis Continuing and Professional Education GIS program is designed to rapidly improve the skill sets of GIS users. Our two and three-day courses enable students to build skills in specific areas, such as watershed analysis or forestry, and are great refreshers for those with a lapse in GIS use.
Category