An Interview with Students in the Maternal and Child Nutrition Master's Program Who Will Inspire You
The UC Davis Master of Advanced Study in Maternal and Child Nutrition is a unique graduate program designed to meet the needs of working professionals who are caring for one of the most vulnerable populations in health care—childbearing women and their children. The passionate students in this program have a desire to learn with a goal of improving the lives and transforming the health of those in their community. Here are three second-year students who are excited about pursuing their maternal and child nutrition degree and want to share their insight with others who are considering doing the same.  
Stefany Cinco
Has firsthand experience in a specialized hospital in her home country of Mexico, where she developed a passion for working with parents and children during the prenatal and postnatal period. Due to visa issues, she completed the first two classes virtually before moving to Davis to attend in-person classes.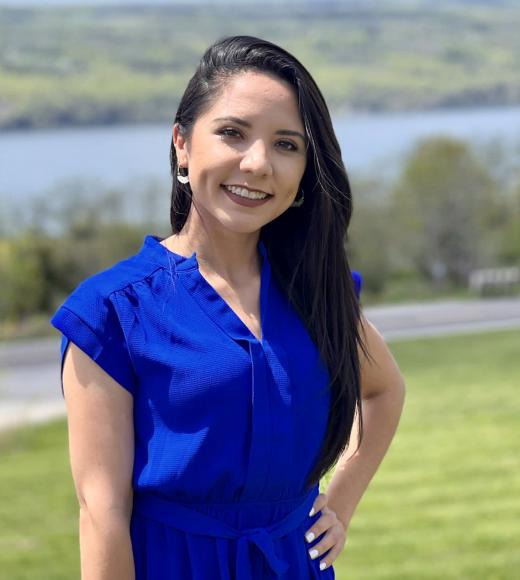 On Stefany's goals after completing the program: "I want to advocate about the importance of proper nutrition during pregnancy and early childhood. I aspire to become an International Board-Certified Lactation Consultant."  
On Stefany's experience with the program structure: "I don't feel that there is a difference in terms of quality or inclusiveness between the groups and professors when attending in person or broadcasting lectures. Having only two nights a week of classes has been beneficial because it allows me to use the other days of the week to work on assignments or readings. Overall, the flexibility of the program structure has allowed me to balance my studies with other commitments and has been conducive to my academic success."  
Stefany's highlights as a student in the program: "The opportunity to learn from experienced healthcare professionals who lecture in the program is truly very valuable. These faculty members bring a wealth of knowledge and expertise, and their insights have enriched my understanding of the topics. However, it's not just the faculty who have made the lectures interesting and informative, the diversity of backgrounds and experiences among my classmates has also contributed greatly to the learning experience, and the diversity has helped me appreciate the cultural and professional differences that exist in the field."  
A tip for applying: "Take your time to craft a compelling application that highlights your skills and knowledge in the field. Every aspect of the application matters, so pay attention to details and make sure you showcase your strengths effectively."  
Contact an Enrollment Coach
Stefany's advice for incoming students: "Make the most of every lecture by participating and engaging with the material. Don't hesitate to ask questions and contribute to the discussions. The program requires dedication and effort to maximize your learning outcomes, so take the time to organize your life around your academic goals and make the most of this opportunity."  
Molly Schweitzer
A neonatal dietician at the UC Davis Medical Center NICU Department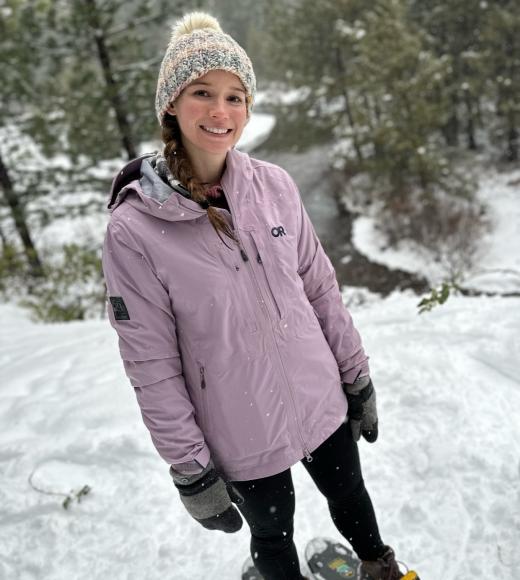 What drew Molly to the program: "The first thing that drew me to program was the fact that it was a specialized program on maternal and child nutrition. As a pediatric dietician this is a population that is very near and dear to my heart, so it was awesome to be able to really focus that learning on those populations."  
Molly's career goals after earning her master's in maternal and child nutrition: "I want to be a resource and an advocate for breastfeeding throughout my NICU department. I am also interested in using my coursework from the lactation course to become an International Board of Lactation Consultant (IBCLC)."  
On the program structure: "It has been wonderful to have flexibility! I'm right here in Davis, so a lot of times I do prefer to go in person to classes, but there are times when I am running late from work and it's nice to have the option of attending class virtually." 
What Molly appreciates about the faculty: "I truly think that we have some top-notch professors. The program does an excellent job of getting practitioners who are experts in their area—having physicians and dieticians from the UC Davis Medical Center and different researchers who focus on lactation or global development and sustainability. I think it's really exceptional to have professors who are experts and people doing research on the ground."  
Sandy Casares
An international student from Mexico who moved to Davis to be a full-time student, so she could participate in the program.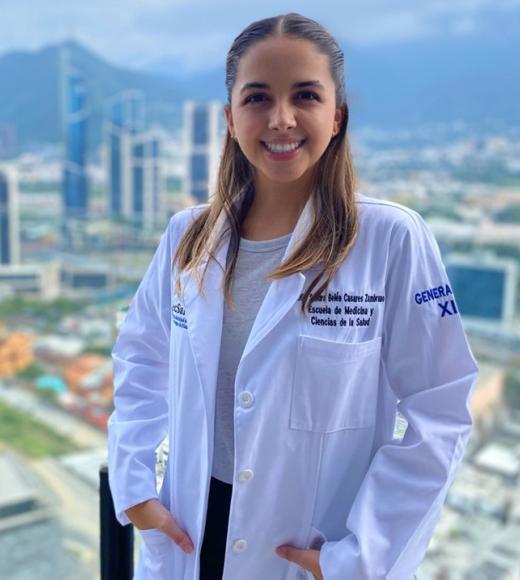 What drew Sandy to the program: "I've always loved working with pregnant patients and babies, and when I found this program, I was shocked by how specific it is. I don't think there is another program like this in the country. I also like that this program provides both the education and clinical training you need for the International Board of Lactation Consultant exam."  
Sandy's career goals after graduation: "First I want to take the IBCLC exam. I want to work as a lactation consultant at different hospitals and clinics and also as a nutritionist. I'm thinking of opening a private practice based in maternal and child nutrition."  
On the program faculty: "The faculty I've worked with and learned from are the best part of this program. I've learned a lot from them, not only on maternal and child nutrition, but also life skills that I'm pretty sure I will be able to apply throughout my whole life."  
Sandy's advice for international students: "If you want to come to Davis, you need to be a full-time student, so organize yourself, especially during the second year. Really take advantage of the amazing faculty and ask them lots of questions. Finally, enjoy this amazing, two-year ride."
Primary Category
Tags