Student Spotlight: Kate Guzowski
As a registered nurse for a community health center in Central Washington, Kate Guzowski noticed that clinicians and data analysts did not fully understand the impact they had on each other. She wanted to learn to help these roles communicate, to increase their impact and improve health care in her pediatric unit. She applied to UC Davis Continuing and Professional Education's Healthcare Analytics Certificate Program. Since completing the program, Guzowski has taken on a new role. In addition to being an RN, she is also a clinical quality and performance improvement manager—a position she proposed to her organization halfway through the certificate program.  
Why did you decide to pursue the UC Davis Healthcare Analytics Certificate Program?
The program stuck out to me due to its uniqueness. There are few programs that not only offer education and training for an analytic skillset in health care, but can also provide that to a wide variety of student backgrounds.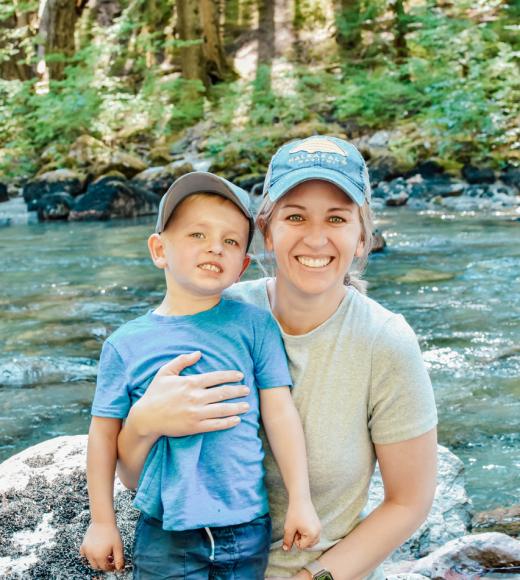 How were you able to apply what you learned in the program to your current role?
In my role as a registered nurse, I was able to work with our analytics team to create and fine-tune patient registries that are used for monitoring and outreach. I was confident with the end result of these registries and how they could be used because I understood the process from start to finish.   
What did you find most valuable about the program?
It wasn't just the hands-on experience with programming software, but the guided and applied experiences that were so valuable. I was challenged, and I not only learned new skills but how to apply those skills to real-world scenarios. I also think there is something to be said about the cohort of students in the program. I was always amazed by the wide array of careers that were represented. I think this led to some great discussions and opportunities to learn just how far-reaching the value of healthcare analytics is.  
How has this program impacted your career?
I entered the program as a registered nurse working in pediatric primary care. Sometime around the third or fourth class, I realized just how much I wanted to apply what I was learning to my career. I approached several leaders in my organization with a proposal for a position that would bring together clinical knowledge and an analytic skill set. And while it has taken some time – it has finally come to fruition!  
How did you find the online format of the program?
As a working mom of a growing family, the online format worked great for me. It was the right balance of flexibility (reviewing lectures and completing coursework at times that worked for me) and accountability (progressing with classmates through set milestones and deadlines).  
Advance Your Career in Healthcare Analytics
Learn more about this career-oriented program. Contact our Enrollment Coach, Cathy Zhao, for answers to your questions and to help ensure our program is the right fit for your career goals. Schedule your conversation with Cathy.
Would you recommend this certificate program?
Very much so! Healthcare organizations are becoming increasingly aware of the value of data and its power to positively impact systems of care. Whether it be a rural community health center or a large teaching hospital, individuals with a healthcare analytics skillset are greatly needed.  
Where do you hope to see yourself in the next 5-10 years?
For me healthcare analytics is about so much more than data—it's about what you do with it. I see myself continuing to work in a community healthcare setting, challenging organizations and leaders to work smarter to improve the health of populations.
Primary Category
Tags