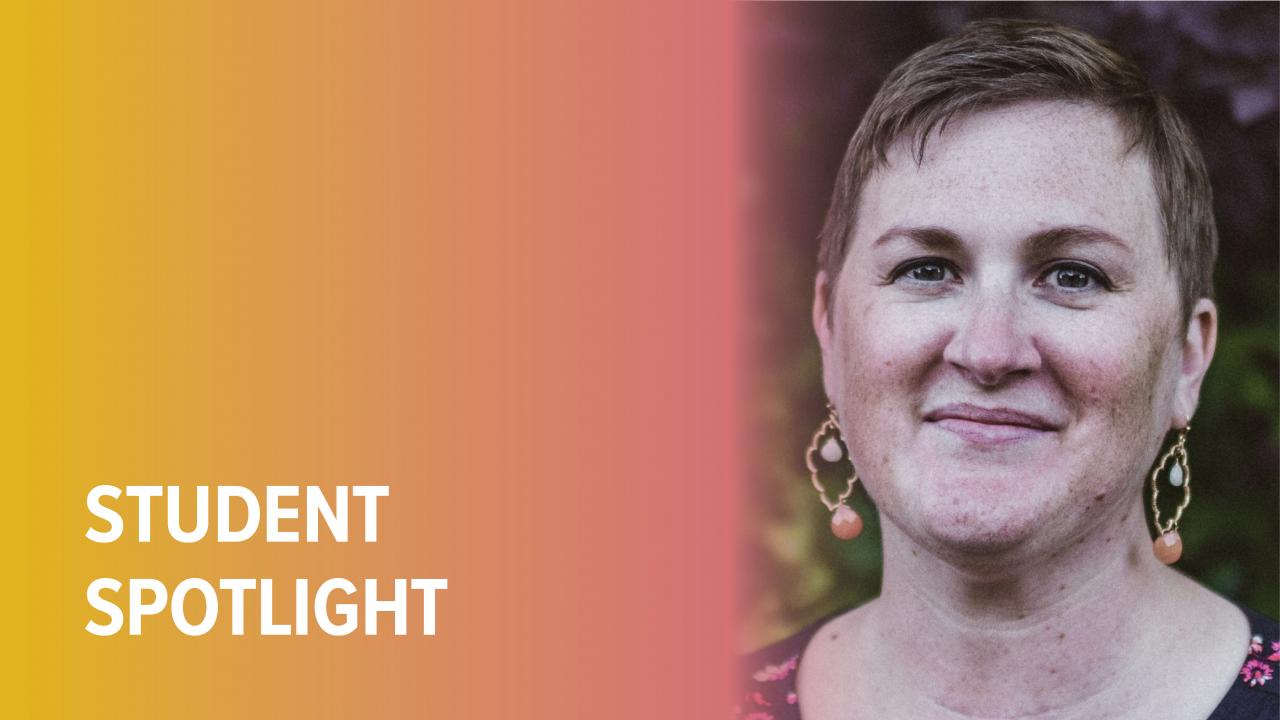 Marnie Norris was working for a computer hardware company as a principal business operations analyst when her office was suddenly closed. Her unemployment was covered by a federal program that helps pay for training for dislocated workers, so Norris decided to enroll in the Business Analysis Certificate Program from UC Davis Continuing and Professional Education. "I enrolled in the program to put structure and context around what I already knew," said Norris. "I had been working as a business analyst, but was thrown into the role with no training and was concerned I was missing valuable skills. I wanted to ensure I was performing to the best of my ability and learn new tools and methods to help me accomplish that."
Norris considered a number of programs, but eventually chose UC Davis because of its reputation, the convenience of the online classes, the Fast Track option that allowed her to complete her studies more quickly, and the self-paced assignments and the continuity of the courses that tied the program together.
"A standard in-person format would not work for my needs," said Norris. "I was concerned an online format would not allow for enough engagement, but the online learning experience was very positive and beneficial. The classroom and video conference software was easy to use, which helped students engage with instructors and each other during class and afterward via discussion groups and email."
Norris found the continuity between courses particularly valuable. The Business Analysis Certificate Program offers a unique form of continuity, using a full project throughout the program to work on as the courses build on one another. "This is a fantastic way to solidify lessons through actually doing the work, and it allows the student to reference their own work from previous courses or modules to complete current work," said Norris.
The diversity of other students' backgrounds and their levels of experience in business analysis was an unexpected benefit, Norris said. "I had expected to learn tips and tricks from those who were already working in business analysis, which I did. The unexpected benefit was learning from students who had never worked in business analysis roles before," she said. "The questions they asked made me really have to stop and think about how I would accomplish a task or the kinds of issues that might arise with a given activity."
Several months after earning her certificate, Norris was hired as a business analyst at a public university in Oregon. "The knowledge I gained through the UC Davis program was very helpful during the interview process, and I have no doubt it will be even more so once I get started."
Norris says she would "100%" recommend this program to others. "My expectations were absolutely met," she said. "The program employs actual business analysts as instructors, who use their real-world knowledge to fortify the lessons being taught. It is tailored toward working professionals, taking schedule and workload into account. The content of the courses covers a broad range, but at just the right depth for learning and retention, and the courses use a good combination of styles for learning."
Category
Tags