As the premier source of university-level training in brewing science and brewery engineering, UC Davis' Professional Brewing Programs is the leader in helping passionate brewers perfect their skills and reach the highest levels of their craft.
Program at a Glance
Online and in-person courses

Short courses and two certificate options

Eligible for VA Benefits

Scholarships available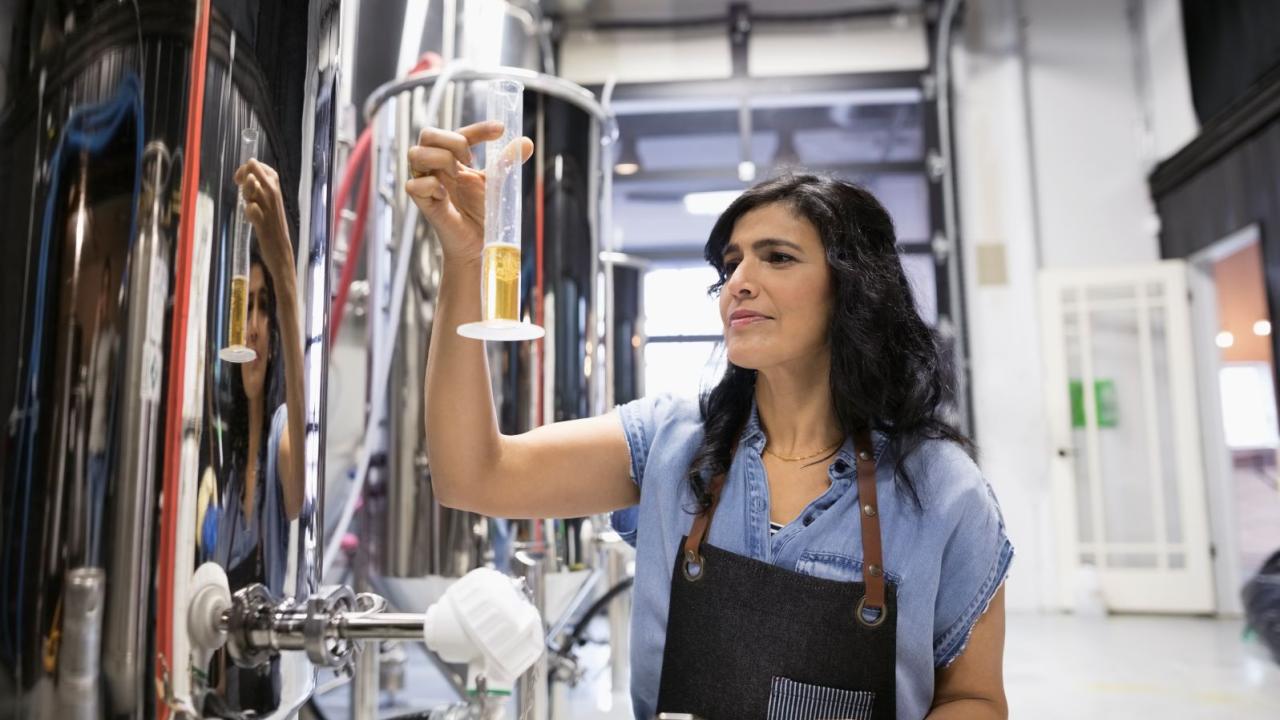 Who Is This Program For?
Professional brewers looking for the scientific knowledge to advance their careers and elevate the quality of their beer 

Industry professionals, from packaging and cellar staff to quality assurance, interested in moving into a production environment 

Entrepreneurs and career changers who want to break into the brewing industry or start their own brewery

Advanced homebrewers who want to take their skills (and beer) to the next level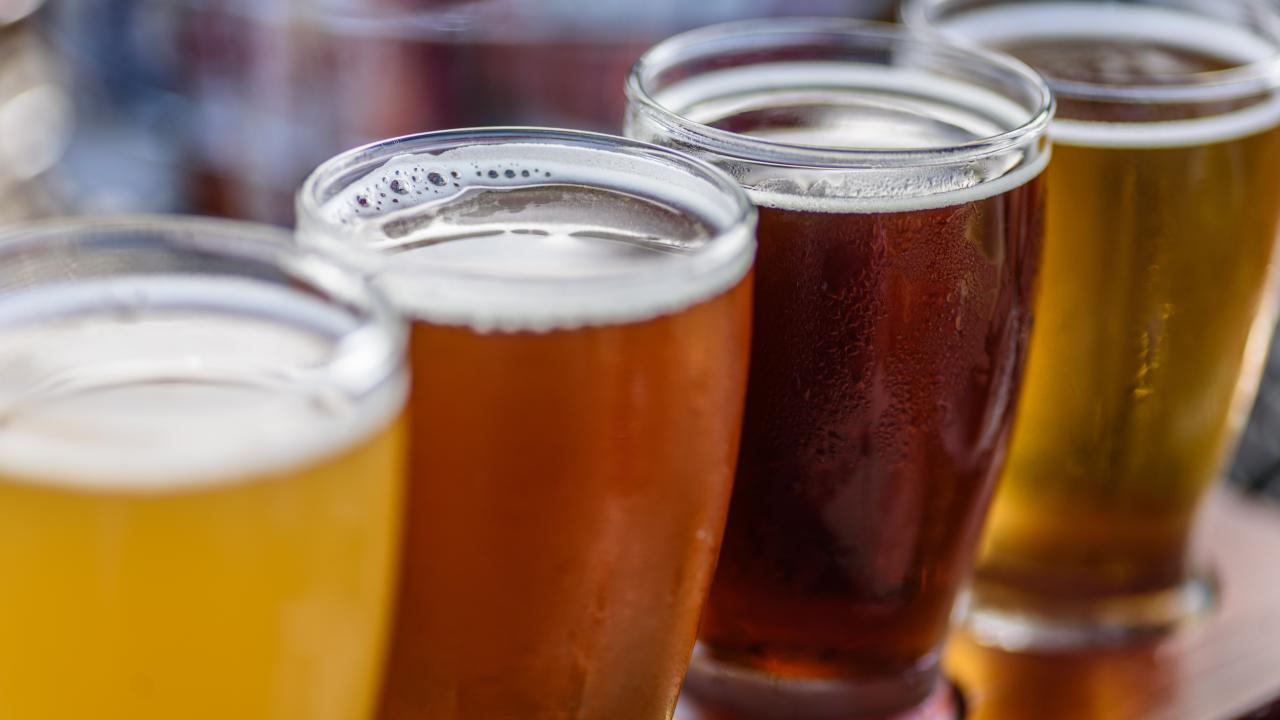 Program Offerings
Master Brewers Certificate Program: One of the most prestigious brewing programs in the nation, the Master Brewers Certificate gives you an in-depth understanding of brewing science and brewery engineering, and prepares you for a successful career in the brewing industry
Beer Quality Series: Looking for comprehensive training, but can't commit to the full certificate? These self-paced, online courses from world-renowned brewing expert, Charlie Bamforth, cover a variety of topics on how to make great beer

Brewing Short Courses:

Comprehensive courses in brewing science and the business of craft beer designed for novice and experienced homebrewers as well as brewing industry professionals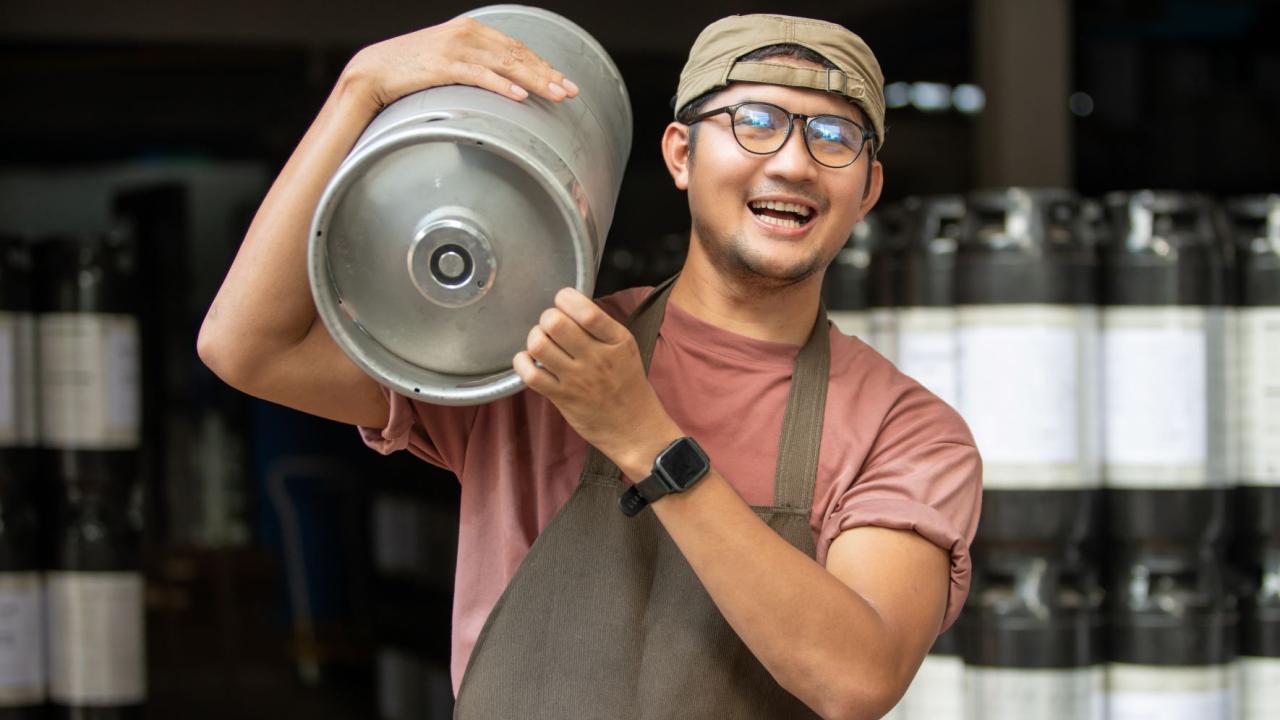 What You'll Learn
Brewing science and technology: calculations, malting process, yeast propagation and fermentation, sanitation, wort production, finishing and filtration

Brewery engineering: pressure, heat transfer, refrigeration, fluid flow

Beer flavor and sensory science: sensory bias, flavor and analysis techniques, beer judging techniques, rapid sensory control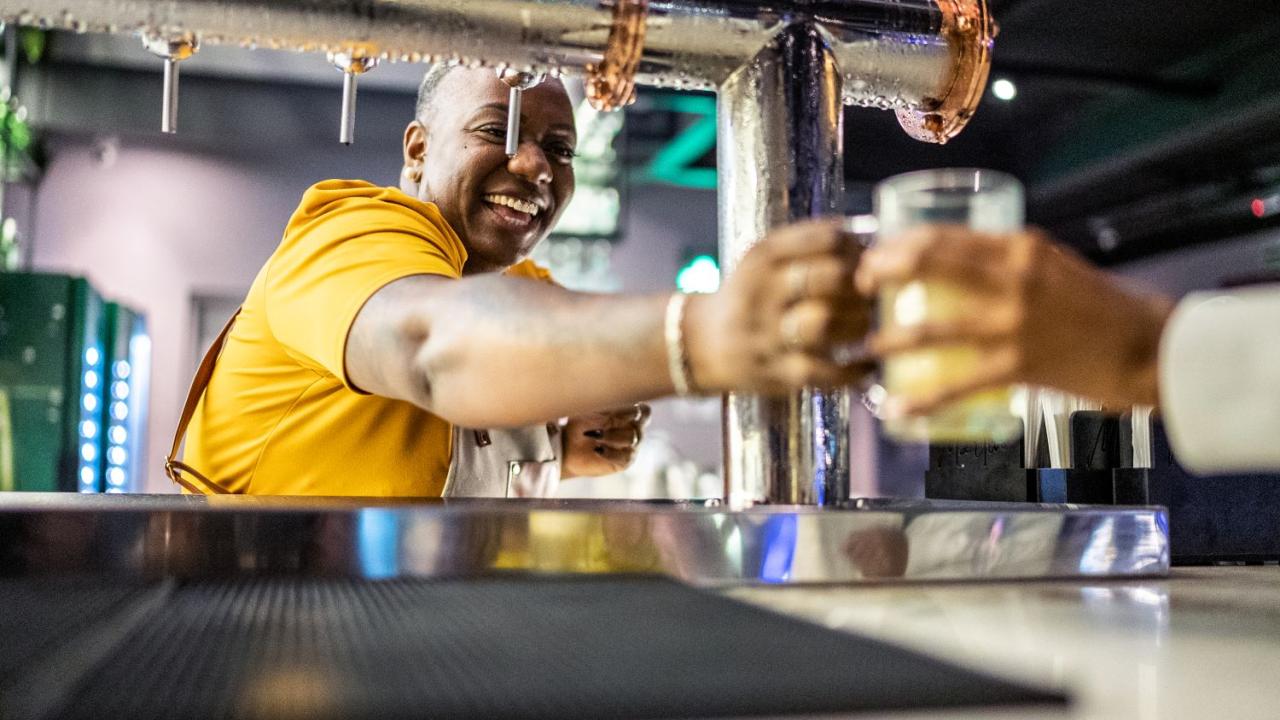 What You'll Get
A top-quality education from one of the most respected brewing programs in the nation

In-person and online education options that cater to your learning needs

World-class brewing instructors with unparalleled academic and professional experience
Certificate Options to Match Your Needs
In-person Master Brewers Certificate Program
Taught in our classroom facility located at Sudwerk Brewing Company in Davis, California, this program gives students the opportunity to observe brewing and packaging operations on Sudwerk's 65-barrel Steinecker system. Visits to breweries in Northern California included.



> 

March-June


> 

15-weeks


> 

$16,000


> 

Eligible for VA Benefits


> 

Scholarships available
Online Master Brewers Certificate Program

For those who can't attend the in-person program, this easily accessible online program offers the same content through highly produced, pre-recorded lectures and scheduled, live class sessions with instructor office hours, so you can advance your brewing from anywhere in the world. An optional, in-person bootcamp is also available for students seeking hands-on training.


 

> 18 months, begins in January
> 7 online courses
> $13,200
> Eligible for VA Benefits
> Scholarships available
About UC Davis Continuing and Professional Education
We are the professional development arm of the University of California, Davis, a tier-one research institution ranked 5th among top public universities in the United States (Wall Street Journal, 2022). For over 60 years, we have focused on workforce development by blending the distinctive academic expertise of UC Davis with practical training designed to immediately improve capability and job performance.
​