Thank you to the AMAZING group of industry professionals who have donated their time, passion and expertise to help provide leadership and guidance for the UC Davis Tapping Potential Fund.
Dr. J Jackson-Beckham
Brewers Association, Equity & Inclusion Partner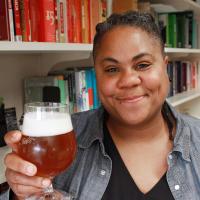 A former professor of Communication Studies, Dr. J Jackson-Beckham dedicated her academic career to the study of American beer. Today, she helps craft beverage organizations develop inclusive, equitable, and just practices that drive success, build communities, and empower individuals through her professional development platform, Crafted For All, LLC. She is also the founder and Executive Director of Craft x EDU (pronounced "craft by E-D-U"), a nonprofit whose mission is to champion equity, inclusion, and justice in the craft brewing community through education and professional development. She is an author, speaker, and vocal advocate for the craft beverage community. In 2018, Dr. J was named the Brewers Association's first ever Diversity Ambassador. Today, Jackson-Beckham leads the Brewers Association's Diversity, Equity & Inclusion (DEI) efforts as the association's Equity & Inclusion Partner.
Dr. Missy Begay
Bow & Arrow Brewing, Co-founder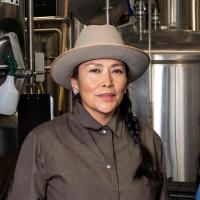 Inspired by the quintessential wonder of the Southwest, Missy leads branding & marketing and design development at Bow and Arrow Brewing. She was born in Albuquerque and raised on the Navajo (Diné) Nation. A granddaughter of Navajo silversmiths & weavers, Missy strives for artistic balance within her medicine profession and is an avid seeker of dirt road photography projects.
Missy enjoys researching desert botanical plants, storytelling and exploring the Southwest in her Land Cruiser. She holds a Bachelor of Arts degree in Psychology from Stanford University and a Doctor of Medicine (MD) from the University of New Mexico.
Lester Koga
Barebottle Brewing Company, Co-founder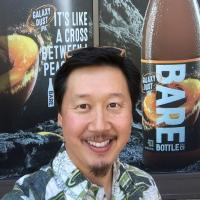 Prior to co-founding Barebottle Brewing in 2016, Lester worked at General Electric for 9 years as a Product Manager and Director of Strategy. He met his brewery business partners while getting an MBA from Cornell University, is a Certified BJCP Judge and has been homebrewing for over 10 years. Lester oversees the Production (beer, wine & coffee roasting), Delivery and SF Taproom teams at Barebottle.
Garrett Oliver
The Brooklyn Brewery, Brewmaster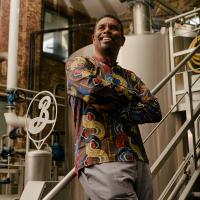 Garrett Oliver is the brewmaster of The Brooklyn Brewery, the author of The Brewmaster's Table, and the Editor-in-Chief of The Oxford Companion to Beer; both are best-sellers. He has been brewing craft beer professionally since 1989. An original board member of Slow Food USA, he later went on to become a Councilor of Slow Food International. In 2014 Garrett was the recipient of the James Beard Award for "Beer/Wine/Spirit Professional". In 2020 he founded the Michael James Jackson Foundation for Brewing and Distilling (MJF), a 501(c)(3) grant-making non-profit organization that funds scholarships for technical education in the brewing and distilling fields for American people of color. In September of 2022 he was knighted by Belgian Chevalerie du Forquet des Brasseurs (Knights of the Brewers Mash Fork), the ancient Belgian brewer's guild.