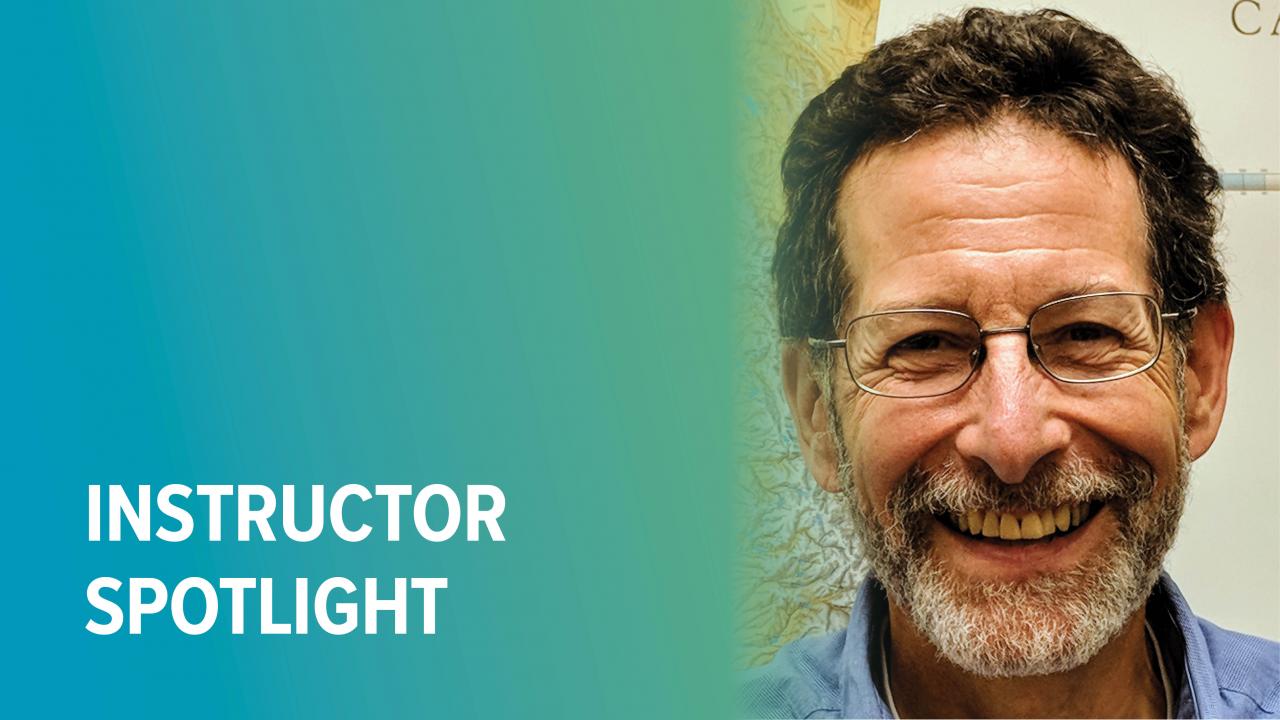 When asked to describe one of his most memorable teaching moments, Terry Rivasplata, an instructor for UC Davis Continuing and Professional Education's Land Use and Natural Resources Program, recalled his early days of teaching. "I would get nervous before each class," he admitted. "And there were a couple of times where a student would ask me a question I didn't quite know the answer to, and I would break into a full body sweat." Rivasplata smiled, "I was trying to remain calm, think quickly on my feet and, meanwhile, my entire body is sweating like that," he said, snapping his fingers.
Having now taught courses on the California Environmental Quality Act (CEQA) and other subjects for over 20 years, Rivasplata doesn't get too nervous before his classes anymore, but he still brings the same passion and enthusiasm for the subject matter that drew him to teaching in the first place.
"I enjoy teaching for two reasons," he said. "One is the interaction with the students, and the other is just being able to keep up to date with what's going on with CEQA."
With over 40 years of professional experience in the environmental planning industry, it would be easy to assume that Rivasplata, who is a technical director at ICF International, could rest comfortably in the knowledge and experience he's accumulated. But he knows that keeping himself current in the CEQA discipline is important both inside and outside the classroom.
"I work with a number of clients who demand a high level of expertise in CEQA, so I pay attention to litigation and what's going on in the legislature," Rivasplata said. "So, in my courses, I'll talk about various court cases to give people an idea of how CEQA is being interpreted. Because if you just go by what the guidelines have to say, you're not necessarily keeping up to date."
Despite his highly technical understanding of the subject matter, Terry's favorite course to teach is
still the introductory class, CEQA: A Step-by-Step Approach. "It's fun because most of the students are beginners who don't know anything about it," he said. "So, they have lots of good questions."
And when it comes to choosing an institution to learn about the complexities of CEQA and other planning-related topics, Rivasplata is decisive. "I think UC Davis has the best CEQA courses available in California, because they're comprehensive, detailed and are taught by true professionals who keep up to date. Of course, I would say that since I help teach them," he added with a laugh.
Category
Tags