Master Brewers Graduate Wins HenHouse Brewing Internship
Ava Kemper is guided by a strong desire to pursue her passion and inspire change in the brewing industry. The recent UC Davis Master Brewers Certificate Program graduate envisions herself opening her own brewery and fostering a welcoming community around it. Kemper has now been awarded HenHouse Brewing Company's 2023 Stoked on Beer! Internship, designed to fast-track the careers of future craft beer professionals and changemakers in the brewing industry.
"Being selected for this internship holds immense significance to me," says Kemper. "It offers the chance to gain valuable practical experience and also represents an opportunity to contribute to the industry's diversification as a queer woman."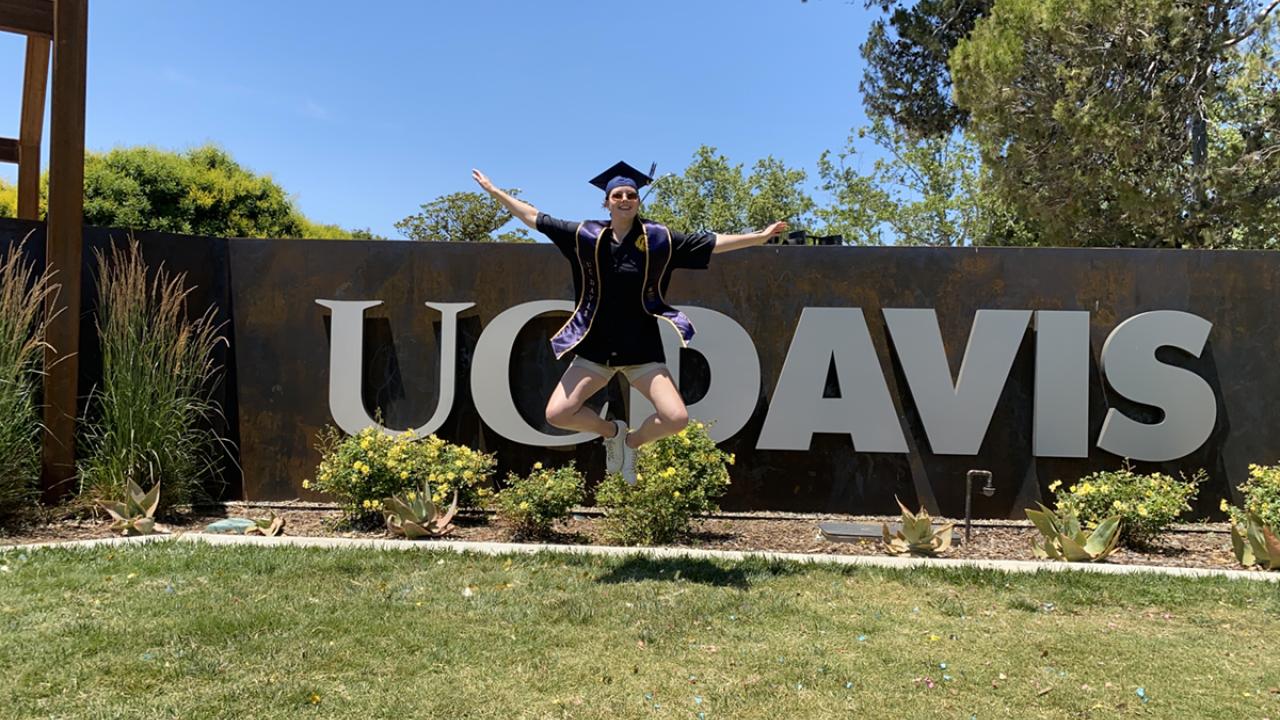 Advocating for inclusiveness
For Kemper, this internship is more than just an entry into the industry, it's also a first step toward making a difference. "By breaking barriers and bringing diversity to the brewing world, I hope to inspire others to pursue their passions without fear of preconceived limitations," she says.
Kemper was motivated to apply for the internship because of HenHouse Brewing Company's commitment to equality and inclusivity. "I appreciate the mission of Henhouse to create meaningful employment with a focus on living wages and good benefits, as well as an emphasis on justice, equality, diversity and inclusivity," she says.
According to Zach Kelly, director of brewing operations at HenHouse Brewing Company, the internship was launched in order to give traditionally underrepresented people in the beer industry a full breadth of experience. "We are committed to being leaders in the industry in equity and inclusion and believe ours and every other brewery should have a staff that represents our community," he says. "We believe in creating wealth for our community, and the best way to do that is to represent our entire community and all the people living in it," says Kelly, who also feels that involving recent graduates and the new perspectives they bring is key to delivering better beer to the community.
"Kemper's values immediately aligned with our own," says Kelly. "She is passionate about inclusion, providing a living wage and taking care of our team, and has a passion for beer." Kelly adds that Kemper's background in environmental science and sustainability, and specifically water quality, showed HenHouse that she was coming from an inspiring place and ready to look at the industry with a fresh set of eyes. "Her dedication to the same core values and desire to learn all aspects of our company and industry as a whole told us this would be a fantastic fit," Kelly says.
As a 2023 graduate of the Master Brewers Certificate, Kemper says the education she gained will play a pivotal role in this next chapter of her life. "The program has provided me with an in-depth knowledge base and a solid understanding of the brewing process. Armed with this expertise, I will be equipped to make informed decisions throughout various stages of the brewing process, ensuring consistent quality and innovative practices." Kemper adds, "The networking opportunities and connections I made will also undoubtedly contribute to my growth and success in the brewing industry."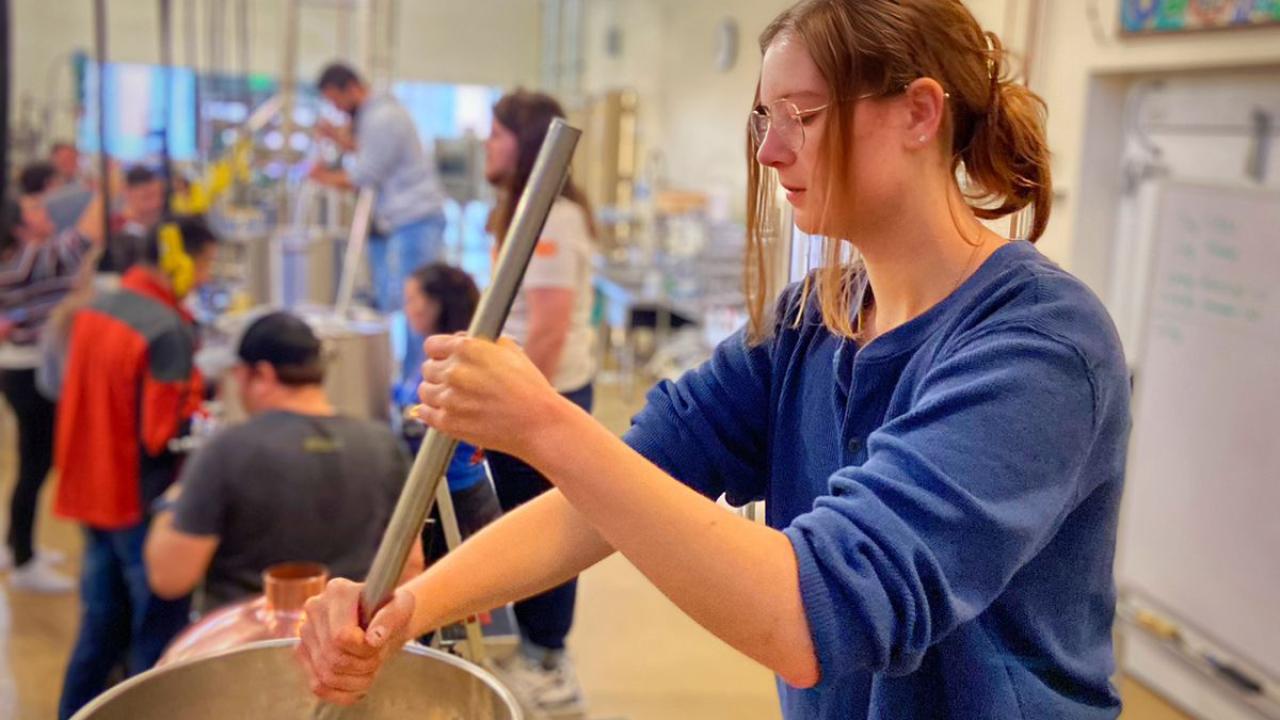 An early career change
The 22-year-old brewer started her professional life on an accelerated path to a career in environmental sciences. Having completed a bachelor's degree in environmental science and management from UC Davis in just three years, Kemper quickly landed a job as a GIS analyst in Sacramento. But she soon realized it wasn't where her heart was.
"Growing up, I often visited various breweries with my family, especially with my father, who is deeply passionate about beer. This exposure to brewery culture and the art of brewing ignited my love for the craft, inspiring me to delve further into this field," says Kemper. Embracing her long-standing interest in the brewing industry, she changed course to pursue a career in the field.
"While I possess enthusiasm and dedication for the brewing industry, I had to overcome the idea that the pursuit of this career path was not worthwhile due to the time and energy I had already dedicated to a different field," says Kemper, who acknowledges that her career change may be perceived as unconventional. She adds that this transition has required confidence and determination on her part, and she hopes the internship will give her the additional support and guidance she needs to pursue this new path confidently.
Looking ahead
Interested in a Career in Brewing?
"This internship presents an invaluable opportunity and an ideal gateway to gain hands-on experience within the field and jump-start my career in the brewing industry," says Kemper, who ultimately strives to work her way up to brewmaster and open her own brewery. With the Stoked on Beer! Internship, Kemper will gain exposure to all of HenHouse Brewing Company's operations and real-world challenges within the beer industry, developing the skills and knowledge to be successful.
What excites Kemper most about the internship is the comprehensive experience it offers in brewing, packaging, quality control, retail and wholesale logistics, marketing, branding, compliance and finance. "I am eagerly looking forward to gaining a wide breadth of exposure and understanding within the brewing industry."
Primary Category
Tags