Student Spotlight: Amanda Koeller
March 2023 update: Amanda Koeller is launching the next chapter in her career—she is now the head brewer of one of Las Vegas' newest breweries, Las Vegas Brewing Company.
Amanda Koeller says it's pretty incredible that she gets to make beer for a living, and she also holds the title as the only female head brewer in Nevada. Koeller became interested in brewing while pursuing her hospitality and management degree and serving beer in the food and beverage industry. Knowing that she needed a proper education if she was going to be taken seriously in the brewing profession, she turned to UC Davis Continuing and Professional Education's Master Brewers Certificate Program.
How did you get your start in brewing?
While I was finishing my degree at the University of Las Vegas, I started taking the prerequisites for the Master Brewers Certificate Program at UC Davis. It was around this time that I actually started homebrewing, and I loved it. I didn't join our Las Vegas homebrew club, as I was initially intimidated, but I received praise and encouragement from everyone who was drinking my beer.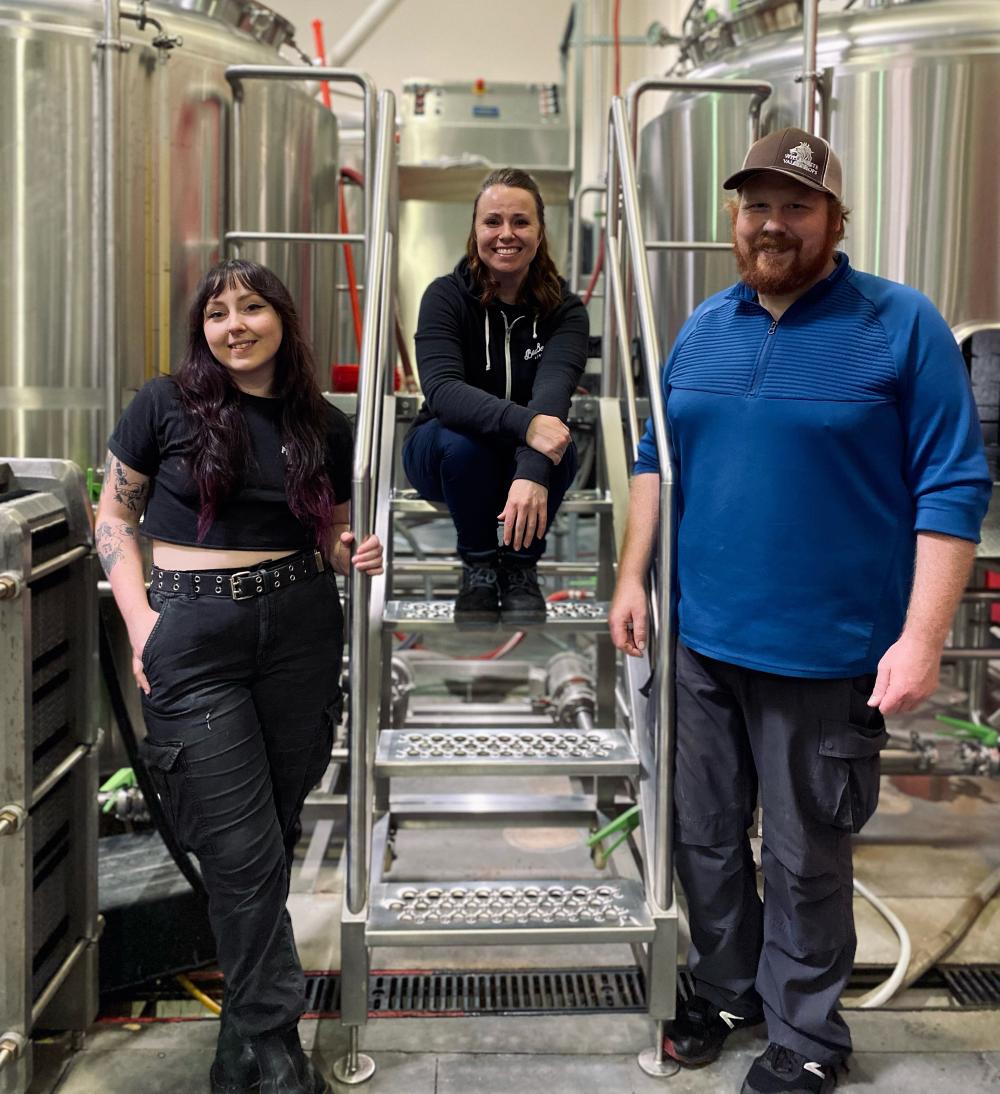 I completed the Master Brewers Certificate Program in 2015. My class had nine women in it, more than any other time in the program's history. We were from all over the world—the United States, Japan, Columbia, Brazil, Vietnam and South Africa. Upon graduating from the program, I received an internship at Bad Beat Brewing, and after only three weeks, I received a job offer from Big Dog's Brewing Company where I started as the assistant brewer. A few months later, I was promoted to lead brewer and worked with them for six years. In the summer of 2021, I received a call from Bad Beat Brewing, asking me to take over their brewing operations.
It feels like my journey so far has come full circle. Who knew six years ago when I was an intern, fresh out of school, that I would be back running the show? The timing was right, too. I have enough experience to know how to make this brewery better and more efficient, and I'm looking forward to growing the operation and taking it to the next level of success.
What do you enjoy most about brewing?
I love the process of taking raw ingredients, working on a recipe and turning it into an incredible beverage. It's about creating something and feeling the satisfaction of a job well done after weeks and sometimes months of work. I have a lot of pride in what I do. The job is full of troubleshooting and problem solving; in the end I have a great team that I look forward to working with every day.
How does it feel to be the only female head brewer in Nevada?
I'm very proud of my accomplishment. It wasn't an easy road, but I'm happy I broke this glass ceiling and I hope that women running breweries in Nevada will be commonplace soon.
Women are underrepresented in the brewing industry. How did you overcome this and what motivated you to persevere?
As a woman, especially back in 2015, I never would have received a job offer, even as an assistant brewer, without an education. There is a different standard for men and women entering the brewing industry. Women have more to prove. But the reality is, we just have to work smarter not harder.
I never turned down an opportunity to learn. I took in as much information as I could from everyone around me. I knew that one day, my skill level would prove to be valuable. I'm happy that I found two companies that value skill and knowledge over long-standing beliefs of what a brewer should look like.
What advice do you have for other women looking to break into the brewing industry?
Focus on yourself and your personal goals. Find people in the industry you can relate to and talk to. Provide motivation for others and find others who can motivate you. It's important to have a good support system, as there will be plenty of frustrating moments when your credibility is questioned because of your gender. Don't underestimate the value of a formal education. Take every opportunity to learn and don't be afraid to show off your knowledge. I believe we are approaching a time when more will be demanded from applicants attempting to gain employment on all levels of brewing. I can't stress enough the importance of a formal brewing education.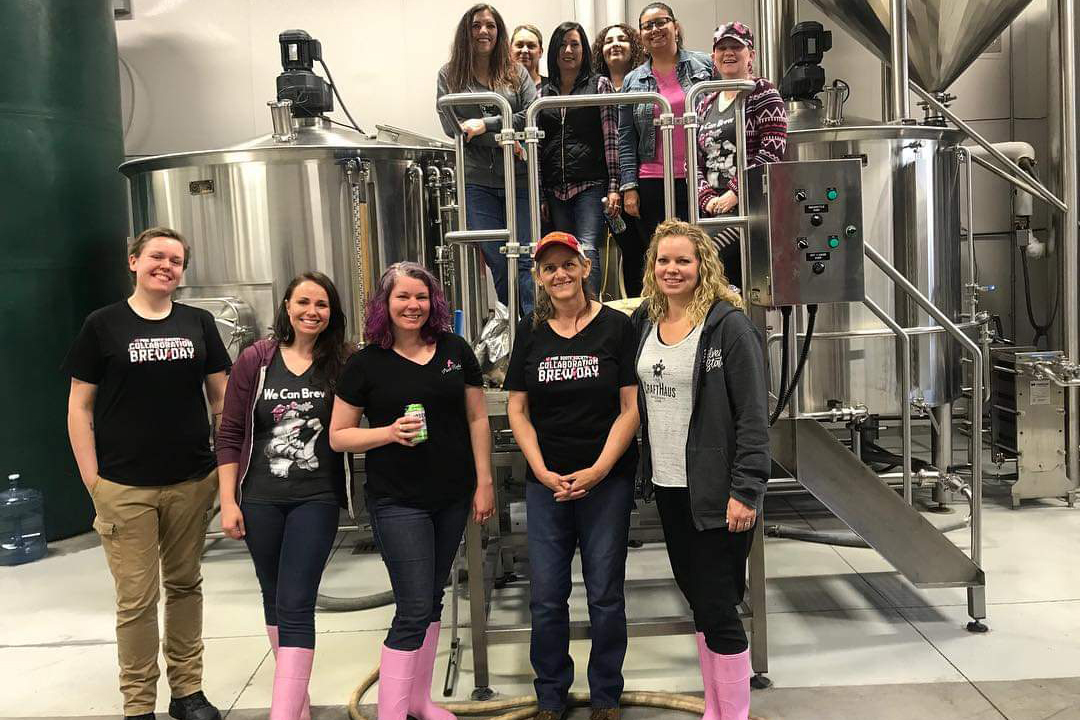 In what ways do you help to inspire diversity in the industry?
Several years ago, I helped start the Las Vegas Chapter of the Pink Boots Society and became the first chapter leader. The Pink Boots Society was initially formed to assist, inspire and encourage women brewing industry professionals (and now all fermented and alcoholic beverages) to advance their careers through education. We now have diversity, equity and inclusivity resources to help push toward greater representation in the brewing industry. Our local chapter of the Pink Boots Society also hosts community events. This serves as a great opportunity for women to come out and talk to industry professionals in a safe, welcoming environment.
What inspired you to apply for the Master Brewers Certificate Program?
I wanted to be taken seriously in brewing, and the program at UC Davis is the most prestigious brewing school in the nation. I wanted to learn from the best.
How did the Master Brewers Program help you get to where you are today?
Earning the Master Brewers certificate was my way into the industry, and it gave me the much-needed leg up on the competition. The knowledge I gained from the program is how I have succeeded in the industry. This is a well-known program, and industry professionals know that great brewers are created here. And the instructors were a superstar team. Without them, I would not have been able to break into the brewing industry.
Elevate Your Brewing Acumen
Whether it's online or in person, the Master Brewers Certificate Program can help you become an accomplished and professional practical brewer. Learn more.
Would you recommend the program, and if so, why?
I highly recommend this program. The curriculum has been perfected over decades of operation and has a proven success record. You also become a part of a large network of industry professionals who have graduated from the program and are looking to hire specifically from the program.
Where do you see yourself in the next 5-10 years?
The brewery I'm running now is in the process of expanding. We are opening a brewpub in the next year, as well as another tap room. My current plans are to focus on the expansion and growing our brand. In the next five to 10 years, I'll let opportunities guide my direction. I'll keep my options open and see where the industry takes me.
Primary Category
Tags