Student Spotlight: Gabby Rich
Undergraduate: UC Davis
Major: Neurobiology, Physiology and Behavior
Track: Health Equity
Future Health Profession: Physician Assistant (PA)
Health Profession School: AT Still University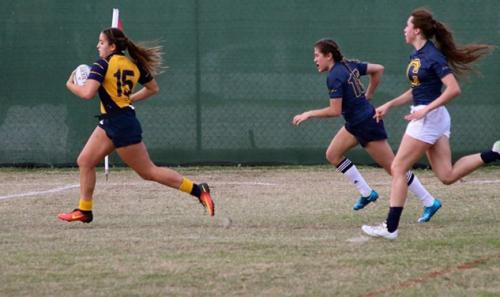 Throughout her life, Gabby Rich has excelled at sports. As an undergrad at UC Davis, she was a Division I athlete on the women's rugby team where she consistently performed well. Sports came easy to her, unlike academics. Even when she felt like she was dedicating enough time to her studies, she didn't perform as well as she would have liked, and typically prioritized sports over academics. "Instead of putting my effort toward something that wasn't giving me the outcome I wanted, I chose to focus on rugby where my efforts felt fruitful," said Rich, who graduated with a 2.9 GPA.  
Rich worked as an EMT and scribe after earning her B.S., but her heart was set on becoming a PA. Knowing that she had it in her to perform at a higher level academically, she decided that a post-baccalaureate program would be her best bet for proving this to medical schools, and applied to the UC Davis Health Professions Post-Bac Program. Now, she is in her first year at AT Still University's PA Program.  
Here, Gabby Rich recounts her experience in UC Davis' Post-Baccalaureate Health Professions Program and how it helped her get to where she is today.  
What motivates you to be a PA?
There were a lot of different factors that influenced my choice to work in health care, but my ultimate reason was to be able to provide holistic health care to individuals who may have had poor experiences with health care in the past.  
Why did you choose UC Davis for your post-bac studies?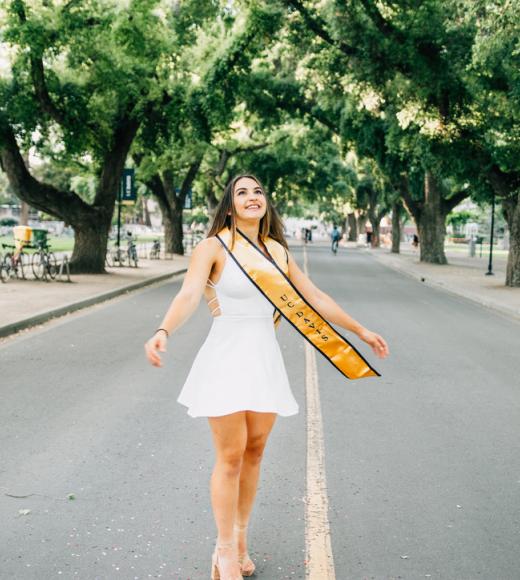 I went to UC Davis for undergrad and I knew that if the program was anything like UC Davis, it would be rigorous and would thoroughly prepare me for PA school. I had also worked with the pre-health advisors in undergrad and had seen first-hand how kind and willing to help they are.  
What were your goals going into the program and how did our program help you achieve them?

My goals going into the program were to get straight As and make connections with professors, which I achieved. I ended with a 3.97 and had several letters of recommendation from my professors. I think it was easier to connect with my professors in a post-bac program because I was so heavily focused on performing well in school. Generally, the heavy focus on academics went hand-in-hand with the connections I made with my professors. The more I interacted with them, asking questions about the lessons, the better I performed.    
How did the UC Davis Post-Bac help you during the application process to PA schools?
The UC Davis Post-Bac was really the backbone of my application. I had countless meetings with the advisors all looking over my written work, including my personal statement and secondaries. They also ran mock interviews for me and helped me sort out my answers and practice the pace of how I wanted to present them. They sent out so many resources and opportunities for networking and told us what would be important on applications and what to include in our applications overall. I really would not have known how to navigate applications without the program and its advisors.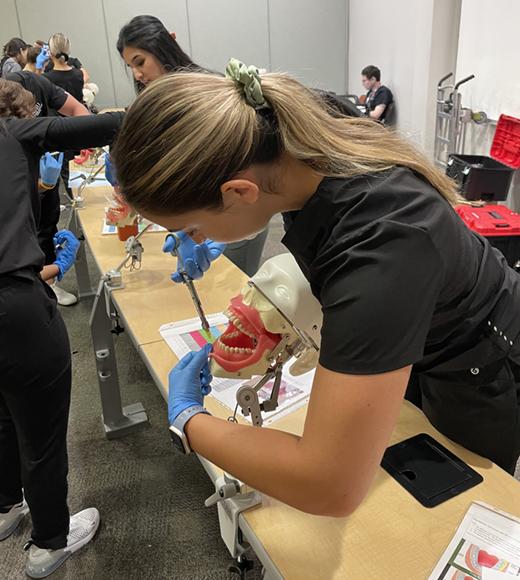 What did you find most valuable about the program?
The most valuable part of the program is the availability of the advisors. They place you as an individual as their top priority and really give you individualized attention.  
What was your cohort experience like?
My cohort was great. We all made friends and had similar situations and goals in our lives. We were all extremely motivated to perform well, and I think we really pushed each other to work hard without competing with each other.  
What track did you choose and how did the experience help you?
I chose the health equity track. I think this track was super helpful just to be able to see what health care was like in our local underserved communities and how the spread of Covid had affected them. This particular track also fared well on my application as it was nearly 100 volunteer hours within health care.  
Would you recommend the UC Davis Health Professions Post-Bac?
Learn more about the program
I would absolutely recommend the UC Davis Post-Bac because of its advisors. They truly want you to succeed and will help you to do it in any way they can. They go above and beyond for students.  
Where do you hope to see yourself in the next 5-10 years?
I hope to be a practicing PA, in ER medicine, dermatology or cardiology!
Primary Category
Tags