Student Spotlight: Pedro Vargas (Graduate Update)
Pedro Vargas of Vino Vargas in Paso Robles, California, completed UC Davis Continuing and Professional Education's Winemaking Certificate Program in spring 2011. "The certificate program helped me jumpstart my new career," said Vargas when we met up with him at the 2012 Unified Wine & Grape Symposium. Eight years later he still feels strongly that this was the foundation he needed. "The quality of our wines and the processes I use all connect back to the knowledge I gained as a student." In a recent interview, we asked Vargas to tell us about his recent successes: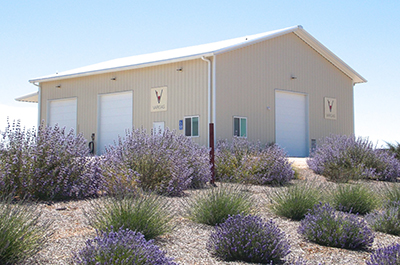 What's new?
We've been very busy! We moved our business from San Jose to Paso Robles wine country in 2015 when we finished building a winery. The move allowed us to produce wine, offer tastings and increase the number of wines we produce. We now make a collection of whites, rosé, reds, dessert and sparkling wine.
Vino Vargas is a successful family-owned and operated winery. When did you open your doors to the public?
We started our business as a virtual winery in 2011 while we were still in San Jose and right after I graduated from the UC Davis Winemaking Certificate Program. Our Paso Robles winery opened in fall 2015.
What makes your winery unique?
Our winery is a production area, a barrel room and a tasting room all in one. We designed it to be all-encompassing to optimize and lower costs. The visitor experience is also unique because they get to see many phases of winemaking in one setting. I visited the UC Davis winery and consulted with Jill D. Brigham, the executive director of the Sustainable Wine and Food Processing Center at UC Davis, while our winery was being built to make sure that we used as many of the recommended technologies as possible.
Tell me about the transition into winemaking.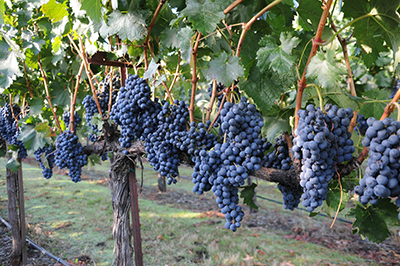 Around 2008, while still in high-tech and working in Silicon Valley, I started making wine from kits. I quickly migrated to making grape-based wine by joining a group of hobbyists in a collective. I wanted to learn more about the process so I started taking classes at UC Davis Continuing and Professional Education and eventually enrolled in the Winemaking Certificate Program. Armed with my UC Davis knowledge and new confidence, I left high-tech and consulted as a winemaker for five years while making our wine in parallel.
What were some of the challenges you faced?
As our Vino Vargas brand grew, a challenge was selling our wine. Until 2015 we were a virtual winery and did not have a tasting room. In those years, we focused on growing our wine club and poured our wine at as many events as we could, from the Bay Area to San Diego. Once our winery was built the challenge was not having the proper equipment. I got around this by building or kludging together equipment until we could budget for each new piece of gear.
What were some of your successes and when did you really start to see things take off?
Some early successes came after we got recognition from wine competitions in SF Chronicle and Sunset Magazine. Having someone else say your wine is good is always a positive.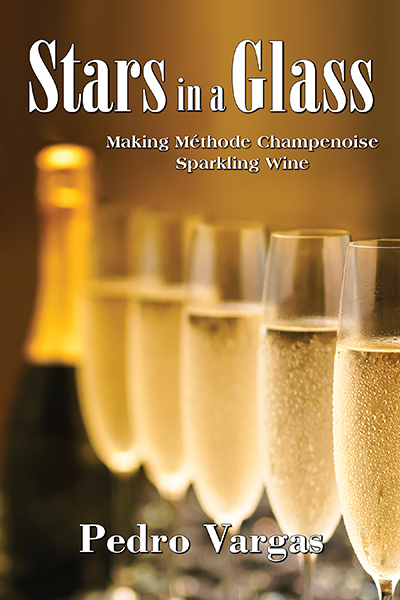 Things really started taking off after our winery opened. Being able to have our own production space and wine-tasting experience was a big deal in growing our business. We now have an annual winemaker dinner that is sold out, as are our quarterly wine club events.
I hear you have a new book out. What's it about?
The book is called Stars in a Glass. It's a manual for making méthode champenoise sparkling wine. We wanted to add a sparkling wine to our lineup but the investment to have a third-party company do it for us was prohibitive. So, following good UC Davis protocols and with the guidance of some industry experts, I taught myself how to do it on a budget. The book is loaded with time- and money-saving tips that I have refined over four years of making sparkling wine. 
What advice do you have for career-changers looking to transition into winemaking?
Start small:

I started learning how to make wine from kits where I could afford mistakes. Later I moved on to grapes, but even then, it was baby steps.

Get educated:

Learn the basics and apply your knowledge as much as possible. I started my career as an assistant winemaker, but even working as a crush intern or cellar rat is great learning.

Don't over spend:

A new career means investments and spending. Try to always focus on what is needed, not what would be nice to have. Before I had a chiller system, I would use bags of ice to cool a fermentation.

It's a job:

Unless you have a lot of money and can hire people to do stuff for you, it is going to be hard work—both physically and mentally. Remember to take breaks and vacations and plan for growth or decline just like any other job.

Have fun:

When you get up in the morning, remember how fortunate you are to be a winemaker.
Primary Category
Tags