Keeping Spirits High During the Pandemic with OLLI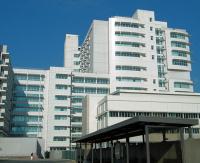 Helping COVID Long-Haulers – Free Zoom Seminar
OLLI is hosting a free, live Zoom seminar March 17 exploring the cases of COVID Long Haulers.
Amidst the good news on vaccines and dropping infection rates, researchers estimate about 10% of COVID-19 patients (known as "long haulers") continue to experience multiple symptoms long after becoming "virus-free."
Dr. Christian Sandrock treats 'long haulers' as a member of the UC Davis Post-COVID 19 Clinic, among the first of its kind, nation-wide. 
In this one-hour ZOOM discussion, Dr. Sandrock will share clinical observations to date, insights on long-haulers with chronic conditions, and the perspective of daily life at the Post-COVID clinic. The event is open to the public.
Wednesday March 17 from 1:00 PM – 2:00 PM
There is no fee to attend, but registration is required. REGISTER HERE>
After registering, you will receive a confirmation email containing an individualized link for joining the meeting.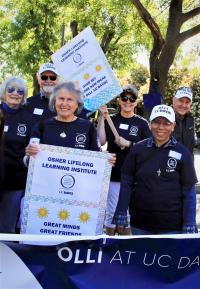 OLLI Post-COVID Survival: YOU Will Make the Difference!
Last week, more than 3.4 million positive cases of COVID have been reported in California. Many of our members have begun receiving vaccinations and hope is on the horizon. While we hope to return to traditional classrooms in the fall, there is a great deal of change in the air, and OLLI needs loyal members to commit to efforts to ensure our future. That's where YOU come in!
As OLLI prepares for the months ahead we need members to show their value for the program by purchasing a Spring membership, and registering for Zoom courses. OLLI experienced heavy financial losses in 2020. While our administration resolutely supports our efforts, it's up to us to make sure the program performs strongly enough to sustain itself.
In the coming year we must all work together to build OLLI participation and create new partnerships with community partners to perpetuate a program that is relevant to the times with enticing programming for new members while continuing to offer the high level of classroom content and curriculum we all value.
YOU can help OLLI by:
Connecting OLLI with organizations you know and trust. Help OLLI to make new connections with community organizations to which you belong. Share your story about OLLI and the camaraderie and well-being that results from lifelong learning. Help us in our outreach to include a greater number of people in the fun and discovery that makes OLLI so meaningful. Email OLLI with attention to Dale Good, our Membership Chair with your suggestions.
Become an OLLI ambassador. We have some exciting plans to recruit new members and Membership Chair, Dale Good is eager to build his committee! OLLI has bold new initiatives to increase our diversity and outreach throughout Yolo and Sacramento counties. Be a part of this exciting time and share the joy you've found in OLLI with others who have yet to discover its benefits.
It's time to Volunteer! So many OLLI members and their friends have skills and talents that can serve to improve our program. Maybe you'd like to teach a class, help us monitor attendance, host Zoom meetings, special events or raise funds to support the purchase of updated equipment and supplies. As we start to come out of the pandemic, there will be many changes to manage and more hands are needed to make it all work.
Identifying an affordable, larger classroom. When we do return to traditional classrooms, we would like to give our members the ability to be socially distant from others. To accommodate that, we'd like a larger, affordable classroom with free parking to host two classes a day, five days a week. Contact the OLLI office if you have details on an potential classroom space that fit those specifications with good broadband service.
While things are starting to look up, don't forget we're still all in this together. Let's make 2021 a banner year for lifelong learning. Your good ideas, energy and service are needed to make it a reality. Lean-in and be a part of our rebirth! Contact us at olli@ucdavis.edu to make OLLI's future bigger and brighter than ever before.
Tags