OLLI Spring 2022 Courses Are Open: Register Today!
Have You Registered for Spring?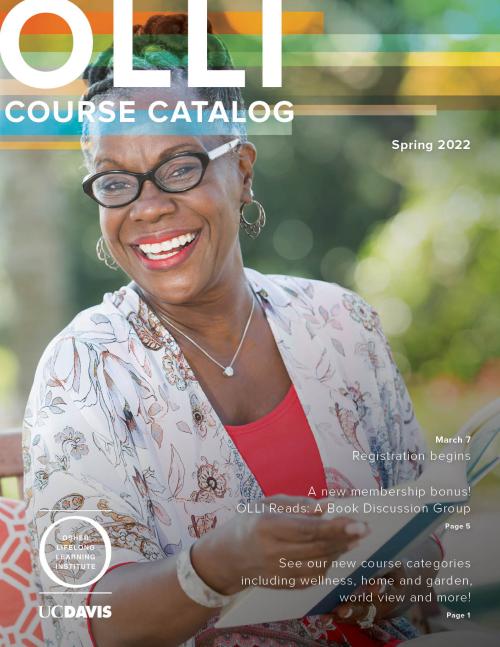 OLLI spring registration has begun! Enroll today to avoid wait lists. Register online or call Student Services at 530-757-8777 to register by phone. Please note that their office assists all Continuing and Professional Education programs! Please leave a message if lines are busy. You can view and download the spring 2022 course catalog online, or pick up a print copy at any of the following locations:
Davis Senior Center - 646 A St, Davis, CA 95616
Yolo County Library – Mary Stephens Branch - 315 E 14th St, Davis, CA 95616
Woodland Community and Senior Center (inside the Senior Center offices) - 2001 East St, Woodland, CA 95776
West Sacramento Senior Center – 1075 West Capitol Ave. West Sacramento, CA
According to the COVID-19 Dashboard, as of March 11, the UC Davis positivity rate is less than one-tenth of 1%. That's very encouraging. The University is lifting its indoor mask mandate on March 19, in alignment with federal, state and local public health guidelines. See below for more information.
Please don't hesitate to contact olli@ucdavis.edu with any questions. And, if you're not an OLLI member yet, become one today so you can participate in some of the exciting courses we're offering this spring!
Campus Updates: COVID and Mask Policy
To ensure the safety of our students, staff and instructors, OLLI in-person classes will adhere to the following University requirements:
As of March 19, masks will be strongly recommended but not required for vaccinated or unvaccinated people. UC Davis' current mask requirements are available on the Campus Ready website.
Complete the Daily Symptom Survey on the same day of each class before entering class to gain approved access to an OLLI in-person class. (NOTE: Please use the "Visitor" version of the survey.)
Be prepared to provide proof of vaccination or a negative COVID test at the first session, or COVID test results each session when courses take place over multiple weeks (if unvaccinated).
For in-depth details, please continue to visit the OLLI blog.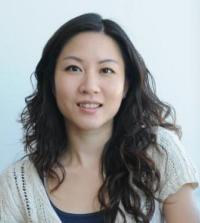 What Keeps You up at Night?
Professor Joanna Chiu's research at UC Davis focuses on the circadian clock and its control over physiology. Besides activities such as the sleep-wake cycle, locomotor activity, hormone circulation and food intake, defects in circadian rhythms and clock genes are also implicated in several disorders, including chronic sleep disorders, depression, metabolic syndromes, as well as susceptibility to cancer and drug/alcohol addiction.
Tags