OLLI Summer Enrollment Assistance and More
OLLI Summer Enrollment Assistance
If you've had difficulty with registration for Summer courses, the OLLI staff are ready to help you! The quickest way to reach us is by emailing olli@ucdavis.edu.
We'll arrange for Student Services staff to call you and complete your registration by phone or we can help walk you through online registration difficulties.
Just let us know what you need and we're happy to help! Student Services can be reached directly at 530-757-8777. Please leave a message with your name and phone number for a return call.
A Concert and Course - A Fun Way to Help OLLI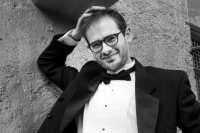 Nationally renowned concert pianist Nathan Carterette is performing via Zoom for UC Davis on Wednesday, August 18, offering a rare blend of music and education in a one-time-only event!
The course is open to the general public – OLLI membership is not required. The concert/course fee of $25 will help OLLI to recover from revenue losses experienced as a result of the pandemic. Register today and invite your friends! Help OLLI and enjoy an exceptional learning experience! View course details and register online.
Are You "Handy?" Volunteer Needed!
The Sacramento Bee has donated three "retired" newspaper boxes for future OLLI catalog distribution!
We need the help of a crafty volunteer who is willing to refurbish them so these boxes can begin life again distributing OLLI catalogs! OLLI will deliver the boxes to your home and provide necessary supplies.
Please email OLLI Director Lisa Smith-Youngs for details.
A Message from OLLI Board Members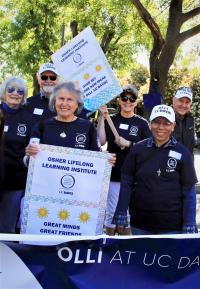 As the academic year comes to a close, so do the terms of the OLLI Executive Board, which they voluntarily extended through the COVID pandemic. We offer our deepest thanks to all the board members who have served tirelessly and devotedly for OLLI. 
We will soon be sharing details on OLLI's new Advisory Council and our search for additional volunteer leaders. We're looking for individuals with a passion for extending lifelong learning in our region and supporting strategic plans for a sustainable future for OLLI. 
Please take a moment to read the letter below from Membership Chair Dale Good and Volunteer Chair Charlotte Lucero.
---
June 25, 2021
Dear OLLI Members:
Summer is here, and we are all struggling with an ever-changing climate! With COVID vaccinations and California's relaxed mask policy, we can gather and once again embrace our family and friends (of course, exercising caution outside our normal "bubbles").
It has been a pleasure to be a part of the OLLI Board and meet and develop friendships over the past couple of years. While our board service is coming to a close, we will see you in a future class and perhaps on a committee. We encourage each of you to consider participating on committees, become part of OLLI's volunteer leadership, continue with classes and promote OLLI membership to others! Be watching for emails and announcements on how you can help.
OLLI's summer classes are listed on the OLLI website – lots of excellent subjects to choose from; Zoom keeps us out of the heat, yet sustains the community that is so important:
Note: Invite friends to join OLLI and attend weekly Special Interest Groups (SIGs) this summer. Should you have any questions, the dedicated OLLI staff, Lisa and Leslie, can help. They can be reached at olli@ucdavis.edu or leave a message at (530) 752-9695.
Regards,
Dale Good, Membership Committee Chair (July 2019-June 2021)
Charlotte Lucero, Volunteer Committee Chair (July 2019-June 2021)
Tags