The Wine Marketing Program features experienced professionals from across the wine industry. Some of our distinguished past speakers include the following:
Carrie Bonnington – Partner, Pillsbury Winthrop Shaw Pittman LLP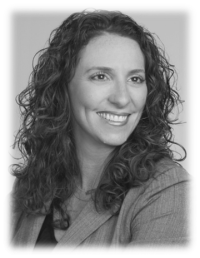 Carrie Bonnington, a partner with Pillsbury Winthrop Shaw Pittman LLP, leads the firm's Wine, Beer & Spirits Law practice and is recognized in Chambers USA for her mastery of alcohol beverage laws and regulations. Highly regarded for her extensive alcohol beverage industry knowledge, Ms. Bonnington represents wineries, breweries, distilleries, importers, distributors and retailers (on- and off-sale) in regulatory, transactional and litigation matters. She advises on advertising, promotional, marketing and other trade practice and tied house issues. Bonnington represents licensees in state alcohol beverage regulatory administrative proceedings and trials, and structures multifaceted deals relating to sponsorships, winemaking, distribution, acquisitions, and other similar matters. She also represents non-licensed entities in connection with alcohol beverage laws throughout the United States.
Jeannie Bremer – VP, Compliance and Public Policy, The Wine Group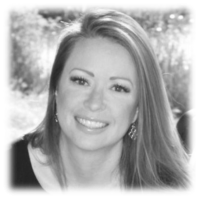 Jeannie Bremer is the vice president of Compliance and Public Policy at The Wine Group. Based in California, The Wine Group is one of the largest wineries in the United States with a portfolio of brands, including Franzia, Cupcake Vineyards, Chole Wine Collection and Benziger Family Vineyards. The company operates nine wineries in California, one in New York and one in Australia. Bremer is responsible for all beverage alcohol compliance matters at the company, including all federal and state compliance and tax/reporting activities, marketing and sales compliance, and import/export compliance. She also overseas all public policy matters for the company and is an engaged participant in a variety of Wine Institute committees.
John Collins

–

CEO

, 

GreatVines
John Collins, CEO of GreatVines, is a veteran technology executive with experience across all tiers of the beverage alcohol industry. He spent 10 years leading the technology function at Beringer/Foster's and led the company's direct-to-consumer business. Collins also has experience in the wholesale tier of the business as CIO for Standard Beverage and CIO for the Dean & Deluca luxury retail chain. 
Ashley Cowgill

–

Associate

, 

Pillsbury Winthrop Shaw Pittman LLP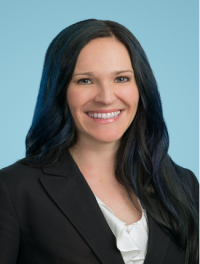 Ashley Cowgill, an associate with Pillsbury Winthrop Shaw Pittman LLP, supports the firm's litigation sector, with an emphasis on the Insurance Recovery, Construction and Wine, Beer & Spirits practice groups. She has widespread experience with the litigation process that ranges from initial case evaluation to trial. She has attended numerous mediations and negotiated settlements in limited and complex cases.
Alison Crowe – Director, Winemaking Plata Wine Partners, LLC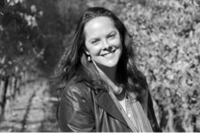 Alison Crowe, MBA, is the director of Winemaking Plata Wine Partners, LLC. A multi-talented winemaker with a love of balanced wines, she believes that brands need to be firmly planted in consistent vineyard sites in order to grow. With a degree in viticulture & enology from UC Davis and graduate of the UC Davis Graduate School of Management, Crowe has over 15 years of winemaking experience. Stints at Chalone Vineyard, Bonny Doon Vineyard as well as in Mendoza, Argentina instilled in her the important lesson that great wines begin in the vineyard.
Paul Dolan – CEO, Truett Hurst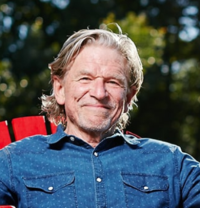 Paul Dolan is the CEO of Truett Hurst. A fourth-generation winemaker, he has always been a pioneer leading the industry towards a more sustainable future. During his tenure as winemaker and president of Fetzer Vineyard, Dolan proved to the California wine industry that wineries and grape growers can preserve and enhance their environment, strengthen their communities and enrich the lives of their employees without sacrificing the bottom line. He introduced Bonterra, the first nationally distributed wine made with 100 percent organic grapes, placing Fetzer at the forefront of organic viticulture. His experiences at Fetzer led him to publish True to Our Roots: Fermenting a Business Revolution, which set forth the simple but powerful management principles of sustainable business practices.
Cheryl Durzy – Founder and CEO, LibDib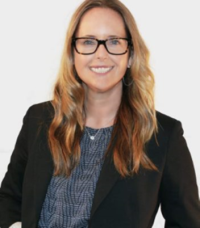 Cheryl Durzy is LibDib's founder, CEO and resident wine geek. She spent 20 years managing sales and marketing for her family's Northern Central Coast winery. Durzy founded LibDib after realizing that the beverage industry needed efficient distribution options for craft distilleries and family-owned wineries to be successful on their own terms.
Traci Dutton – Sommelier, Wine Spectator Greystone Restaurant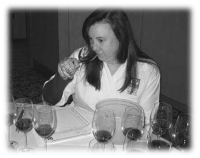 Traci Dutton serves as the sommelier in the Wine Spectator Greystone Restaurant at the Culinary Institute of America. With the goal of creating The Ultimate California Wine Cellar to be housed in the former Christian Brothers winery, the wine list has won awards and gathered national recognition for the extensive representation of wines from throughout the state, with a special emphasis on Greystone's Napa neighbors. Dutton worked in New York City for 14 years and came to California with vast experience in fine dining beverage service and international wine buying. Dutton has judged the Dallas Morning News Wine Competition and the LA County Fair "Wines of the World" Competition, two of the largest competitions in the country. She has spoken on marketing at UC Davis, Sonoma State University and the Wine Industry Financial Symposium.
Taylor Eason – Founder, Cork & Fork Digital Media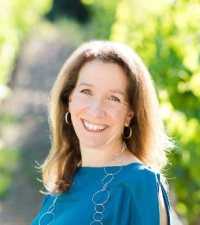 Taylor Eason is a marketing MBA and former European-trained chef with a passion for food and wine plus a penchant for data. In marketing for over 20 years, she spent seven of those running OTC and marketing at wineries like J Vineyards and Gundlach Bundschu Winery, before founding Cork & Fork Digital Media in 2017. Her digital marketing agency focuses on growing e-commerce results and guiding potential customers down the sales funnel for small- to mid-sized food and drink businesses.
Deborah Gray – Proprietor, Blue Stone Wine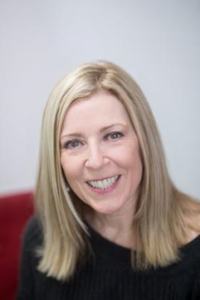 Deborah Gray is the proprietor of Blue Stone Wine, a consulting business. Beginning with her family's vineyard from Australia, she began importing small, family-owned brands to the United States in 1992. For more than two decades, she introduced iconic brands from both Australia and New Zealand, judged at wine competitions, presented at festivals and events, and conducted numerous tastings and wine dinners. She was on the board of The Australian Trade Commission's Wine Bureau for six years and in 2011 completed her first book, How to Import Wine – An Insider's Guide. Gray has taught wine business courses part time at San Diego State University since 2013.
Matt Hagel – Channel VP, Northern California Chains, Republic National Distributing Company
Matt Hagel is channel vice president of Northern California Chains at Republic National Distributing Company. Founded in 1888, Young's Market Company, now a division of RNDC, is the premier distributor of fine wine, spirits and select beverages in the western United States. With operations in Alaska, Arizona, California, Hawaii, Idaho, Montana, Oregon, Utah, Washington, and Wyoming, they represent industry-leading brands and supplier partners.
Bahaneh Hobel – Partner, Dickenson Peatman & Fogarty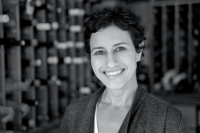 Bahaneh Hobel, J.D., is a partner at Dickenson Peatman & Fogarty in Napa and heads the firm's Alcohol Beverage Law and Compliance group. Her practice focuses on all aspects of alcohol beverage law and regulation for wineries, breweries, distilled spirits plants, importers, wholesalers and retailers. Bahaneh has worked extensively with state and federal alcoholic beverage agencies throughout the United States. Her areas of expertise include trade practices, celebrity brands, festivals, state and federal labeling, franchise laws, distribution agreements, winemaker agreements, third party marketing, contests and sweepstakes and direct shipping laws. She is an active member of the California ABC's Licensing Committee and also a member of various industry organizations. 
Crystl Horton – Wine and Spirits Director, Gordon Ramsay North America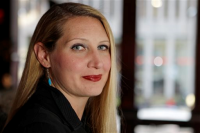 Crystl Horton is currently the wine and spirits director for Gordon Ramsay North America, where she is creating unique wine programs across the country. Prior to this, she was the wine director for Del Frisco's steakhouse in New York City where she built an award-winning wine list over 19 years. In 2017 she was awarded the Wine Spectator Grand Award for that program, an honor that only 107 restaurants in the world held. During the last 19 years, Horton has taught for the Del Frisco's organization a core curriculum of standards and service in wine. She has also been a staff instructor for the American Sommelier Association in NYC for over 10 years. 
Allison Jordan – VP, Environmental Affairs, Wine Institute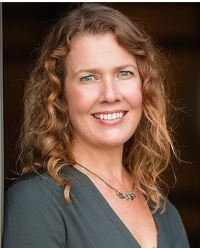 Allison Jordan helped create the California Sustainable Winegrowing Alliance, a nonprofit organization established by the Institute and the California Association of Winegrape Growers to promote sustainability from grapes to glass. Since 2007, Jordan has served as executive director of the Alliance, where she is responsible for leading the award-winning California Sustainable Winegrowing Program and Certified California Sustainable Winegrowing. She also serves as vice president of Environmental Affairs for Wine Institute, a department she established in 2007 to address wine industry environmental and sustainability issues at local, state, federal and international levels. She is vice chair of the National Grape Research Alliance Board of Directors and a frequent speaker at industry events and international conferences.
Zach Kamphuis – Sales Manager, Commerce7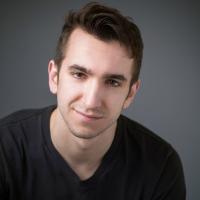 Zach Kamphuis is the sales manager at Commerce7 and works with wineries to assist in creating great consumer shopping experiences through all DTC sales channels. He believes that customer experience is the primary reason why a consumer chooses a brand and that in order for wineries to meet consumer expectations in 2020, they must adopt a more customer-centric approach to selling direct-to-consumer.
Brian Kreck – Founder and Co-owner, Budbreak Creative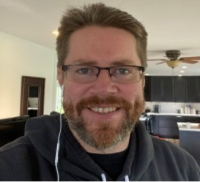 Brian Kreck is the founder and co-owner of Budbreak Creative located in Healdsburg, California. Budbreak was started in 1997 and now consists of eight creative and talented individuals serving over 250 small- to medium-sized clients located throughout the United States. Kreck has served as the president of the Sonoma County Wineries Association (now the Sonoma County Vintners), on the board of the Dry Creek Valley Winegrowers and as general manager/national sales for the family winery, Mill Creek Vineyards.
Jim Lapsley – Founder, OIV Wine Marketing Program, and Emeritus Professor/Researcher, UC Davis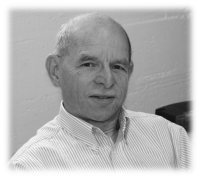 Jim Lapsley served as the academic administrator for UC Davis Continuing and Professional Education's agricultural sciences programs for more than 30 years, and is the founder of the OIV Wine Marketing Program. He is the author of Bottled Poetry, a history of the emergence of a market for quality wine in the U.S. and is co-editor of Successful Wine Marketing. In retirement he teaches a wine economics class for the Department of Viticulture and Enology at UC Davis and works part-time as a researcher on wine and grape economics at the Agricultural Issues Center at UC Davis. He previously served as president and winemaker for a small winery, Orleans Hill, which specialized in making organic wine.
Anna Leachman - Director of Research Essentials, 

DragonflySCI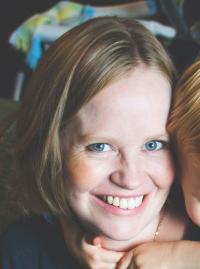 Anna Leachman, M.S., has over 10 years' experience applying her knowledge of sensory and consumer science for large, medium and small food, personal care and ingredient companies including PepsiCo, Unilever, Kerry Ingredients, Amy's Kitchen and Mariani Packing Company. Anna has expertise in the utilization of sensory science tools to help solve challenging business problems in both product development and quality assurance. She has used this expertise to build and grow enterprise sensory programs from their infancy. Anna is now combining her passions for teaching and sensory and consumer science to help further Dragonfly SCI's mission to help CPG teams of all sizes gain valuable knowledge to drive product success through the application of sensory and consumer science tools. Anna studied Sensory Science at UC Davis.
Tim McDonald – Managing Director, Wine Spoken Here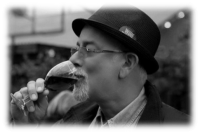 Tim McDonald, CSW, managing director of Wine Spoken Here, has over 30 years of proven success in the wine industry with positions in public relations, trade relations, marketing and sales, event management and wine education. Previous positions include marketing director of fine wine communication at E&J Gallo, VP of marketing and communications at Peak Wines, director of trade relations at Trinchero Family Estates, and director of trade and PR at Heublein Wines. McDonald has experience with all types of media, national accounts, wholesale distributors, restaurant and retail segments. He has served as a wine judge at over 100 wine and spirits competitions and speaks frequently on assembled panels at many wine industry events.
Christian Miller - Proprietor, Full Glass Research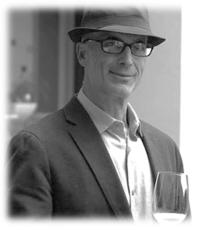 Christian Miller, MBA, has worked in market research, brand and category management for more than two decades. He is the proprietor of Full Glass Research, which provides economic and market analysis and research for food and beverage producers and marketers. Clients range from small wineries and cheese producers to regional organizations and large multi-brand companies. Christian is also the research director for the Wine Market Council.
Jon Moramarco – Managing Partner, BW 166 LLC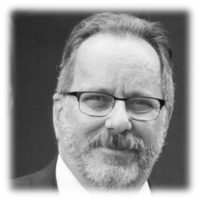 Jon Moramarco is the managing partner of BW 166 LLC. He has operated as a CEO of various companies for over 20 years with net sales spanning from $50 Million to over $1 Billion. Twelve plus years of his CEO tenure was with companies focused on super premium to luxury products. The other eight years involved companies with portfolios across many price points and categories. He has had operational responsibility for production facilities and brands from 5,000 case capacity to well over 10 million cases. His responsibilities have also included wineries and wine companies in many of the major wine producing and wine-consuming countries of the world. Moramarco has a degree from UC Davis with a mixed major in enology, viticulture and agricultural business. 
Laura Perret Fontana –

Principal, LPF Digital Marketing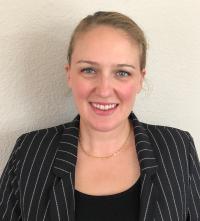 With almost a decade of experience in marketing, social media and events, Laura Perret Fontana enjoys all things digital and determining how a brand can best utilize the digital space to increase awareness and sales. Having grown up in a wine industry family in St. Helena, California, from a young age Laura witnessed first-hand the ins-and-outs of the industry and the growth of technology in wine sales. After receiving her bachelors degree from the University of California, Berkeley, she was instrumental in the creation of the marketing department for the then start-up, One Kings Lane. She then moved to Williams-Sonoma, Inc's online marketing department where she helped manage all digital strategies with the ultimate goal of creating unified digital presences for Pottery Barn Kids, PBteen and PBdorm. Laura returned to her roots in the wine industry and has since then led digital strategy and community management for wine and spirits clients of all sizes.
Sarah Reed – Director of Handler Certification, CCOF Certification Services, LLC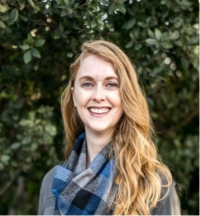 Sarah Reed has worked in organic Certification at CCOF Certification Services, LLC since 2008. She specializes in the USDA certification of organic wines and the import and export of organic wines. As director of Handler Certification, Reed oversees a team of specialists working with a wide range of organic processors and handlers. She is also a member of OMRI's External Review Panel for Processing and Handling, where she provides expertise in the review of ingredients and processing aids used in organic production, including winemaking. 
Ed Rice – Director of Brand Strategy, Affinity Creative Group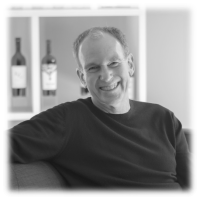 Ed Rice serves as director of brand strategy for Affinity Creative Group, a successful boutique agency providing branding and design, digital media and retail activation marketing services in the wine, spirits, beer and luxury categories. He has over two decades of experience in account supervision, brand strategy, identity and design, client development and agency management. He began his marketing career at Landor Associates, the international brand consultancy, where he built their beverage practice with particular emphasis on wine and spirits. At Landor, Rice went on to open a Pacific Northwest office and studio for the firm, after spearheading the team that won the Microsoft account. He also understands what it's like to be on the client side of the desk, having served as Global Brand & Marketing Director at THX Ltd., the entertainment technology company founded by George Lucas.
Craig Root – President, Visitor Management Resources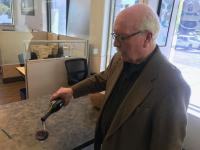 Craig Root has over 30 years experience working with the public in visitor centers, including twelve years as staff and then manager of the Beaulieu Vineyard tasting room. As manager at Beaulieu, he more than doubled the business with many innovations including a very successful direct mail program. As manager of Trefethen's Visitor Center, he increased business by over 70% by revitalizing the staff and tours as well as creating another highly profitable direct mail program. For the last 15 years, Root has provided successful consulting for tasting rooms all over the United States, Canada, China and France. He is the only person to teach and lecture on Tasting Room Design and Management at UC Davis and has been a regular speaker for the Wine Industry Symposium and the Unified Symposium.
Theresa Sanchez – Senior Brand Strategist, DiVine Selection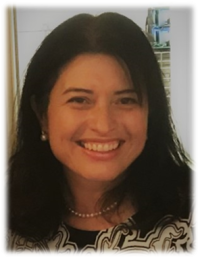 Theresa Sanchez, MBA, has launched million-dollar brands across the globe and designed business and manufacturing operations for top performance. She founded Di Vine Selection, a consulting company that helps wine professionals launch new brands, broker top organic, biodynamic and regenerative winemakers and viticulture consultants, develop top wine speaker education programs and teach others about wine.
John Trinidad – Attorney, Dickenson, Peatman & Fogarty, LLC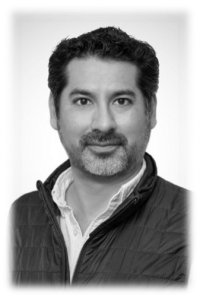 John Trinidad is an attorney with Dickenson, Peatman & Fogarty, LLC, where he works with the Wine Law, Alcohol Beverage, Business, Geographical Indications and Intellectual Property groups. During his time at DP&F, he has advised wine industry clients on a broad range of issues, including the purchase of winery brands; drafting of grape purchase, custom crush, and third party marketing agreements; franchise law; and trademark registration and brand protection. He has also counseled clients in responding to audits from the U.S. Department of Treasury's Alcohol Tobacco Tax and Trade Bureau and obtaining federal and state permits and licenses for alcohol beverage businesses. Trinidad also serves as General Counsel to the American Wine Consumers Coalition and is a member of the Advisory Board of the Napa Valley Wine Library Association.
Paul Wagner – President Emeritus, Balzac Communications and Marketing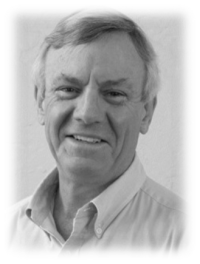 Paul Wagner formed Balzac Communications and Marketing in 1991 after holding several positions in public relations and marketing in the wine industry. He has been an instructor for Napa College's Viticulture and Enology department for the past 22 years, teaches at the Culinary Institute of America at Greystone and has spoken at more than 80 conferences worldwide on wine business, communications, wine tourism, public affairs and wine marketing. Wagner is co-author of the book Wine Marketing & Sales: Strategies for a Saturated Market, which won the Gourmand International Award in 2008 for best wine book of the year for professionals. He was a columnist for Vineyard & Winery Management Magazine for 10 years and served on the board of directors of the Society of Wine Educators for many years. He has judged many international wine competitions and is a founding member of the Academy of Wine.
Bruno Walker – Director of Sales and Business Development, Grape Expectations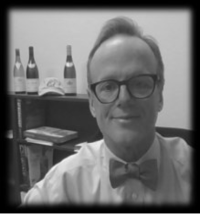 Bruno Walker is director of sales and business development at Grape Expectations. He entered the wine industry following several years in hospitality. He began selling wine in the early days of the California boutique wine boom and has always enjoyed meeting and telling the stories of wineries, their people and their wines. Walker jumped into distributor management, after discovering a desire to help others be successful. He helped several sales organizations grow while working the streets as a distributor sales rep, a district manager, a director of sales at Chambers & Chambers and as a vice president of sales at Wilson Daniels, Ltd.
Elizabeth Whitlow – Executive Director, Regenerative Organic Alliance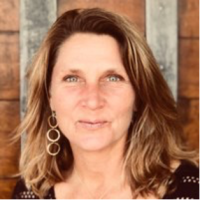 Elizabeth Whitlow is the executive director of the Regenerative Organic Alliance, overseeing the launch of a revolutionary certification program, Regenerative Organic Certified. Regenerating the living crust of the Earth has been Whitlow's mission since she was first exposed in the 90s to the harmful practices of industrial agriculture and the power of building thriving food systems. She leads the charge to ensure that regenerative is intrinsically linked to organic. Regenerative organic agriculture is farming in a way that heals our precious topsoil, draws carbon down, and creates thriving ecosystems and equity for those who live and depend on Earth.
Janet Williams – Chief of Consumer Insights, DragonflySCI
Janet Williams holds over 25 years of experience directing strategic research projects for CPG brands. Since beginning her career in sensory evaluation for Wilson Foods and Miller Brewing Company, she has held roles in consumer insight at Del Monte Foods, Clorox and Tragon, a full-service market research company. At Tragon, she worked with multiple manufacturers on projects that defined marketplace gaps and identified the products to fill the gaps. Williams is proficient in qualitative and quantitative research methodologies and developing strategic consumer insights based on statistical data. In addition to being able to create and design research based on client objectives, she holds expertise in advertising claims substantiation. She earned her master's degree in food science and technology from UC Davis. 
Wilfred Wong – Chief Storyteller, Wine.com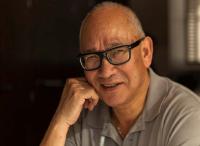 Wilfred Wong, Chief Storyteller and in-house wine critic for Wine.com, is approaching his 50th year in the wine industry. Each year Wilfred tastes, scores and reviews thousands of wines to help Wine.com customers choose their next bottle with confidence. He is an extreme researcher and a taster of wines and employs his photography and storytelling skills across the Wine.com site, blog and social media. As a wine judge, Wilfred has participated domestically and internationally. Wilfred's extensive experience in retailing fine wine includes running his family's acclaimed gourmet food and wine shop Ashbury Market, and managing wine selection and promotion for Beverages and More (BevMo!).