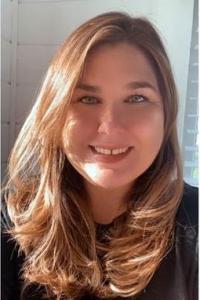 I never expected my journey to carry me where I am today.
I was born and raised in the Midwest, where I went to college to pursue a teaching degree in hopes of becoming a high school English teacher. While I did teach high school briefly, I went back to school and earned a Master's degree in English literature, where I met my husband. After we married, we discovered that we both wanted to travel East, so we loaded up the car and moved to New York. This move led to my career working at different colleges.
First, I earned the position of assistant director of admissions at a podiatric medical school. Although I had little exposure to the medical school system, the knowledge I gained from shadowing clinics, speaking with faculty and potential applicants, and sitting in on my students' classes sparked my interest in helping people realize their purposes and take the initiative toward attaining their goals.
Next, I moved to a smaller private college as a retention counselor, primarily advising students to get into nursing school. While I mentored and guided students toward their medical professions, I began my second master's degree at Hofstra University, where I focused on leadership and policy in higher education, specifically on the access and retention of first-generation college students. As I neared the end of my master's program, I was recruited to be Hofstra's founding director of admissions at their newly established Zucker School of Medicine. This position allowed me the opportunity to create an admissions program from scratch, which gave me a unique perspective of the rigor applicants experience as they enter college.
After four years, I decided I was ready to work closely with students once again. We drove across the country to Davis, California, where I became the director of Health Professions Advising at UC Davis for six years. During that time, I gained tremendous insight into various medical fields, spoke at conferences and built post-baccalaureate programs for students interested in health professions while completing my doctorate in leadership and learning at Vanderbilt.
I am thrilled to use my combined experiences to work with aspiring doctors this summer, giving you a taste of one of the most challenging yet most rewarding career choices available to you.