The lineup of speakers and presenters in this year's UC Davis Executive Leadership Program features high-profile, experienced leaders from across industries.
Gary S. May – Chancellor, UC Davis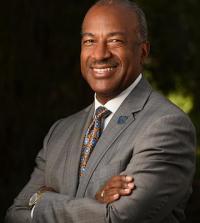 Gary S. May is the seventh chancellor of UC Davis, one of the nation's most academically and socially diverse universities. His vision is to lead the university to new heights in academic excellence, inclusion, public service, and upward mobility for students of all backgrounds.
Chancellor May came to UC Davis in 2017 after serving as dean of Georgia Tech's College of Engineering, the nation's largest and most diverse school of its kind. In 2015, President Obama honored him with the Presidential Award for Excellence in STEM Mentoring.
May earned his master's and Ph.D. degrees in electrical engineering and computer science at UC Berkeley. He has won numerous awards for his research in computer-aided manufacturing of integrated circuits.
In September 2018, May was inducted to the National Academy of Engineering for his success in attracting and retaining engineering students from underrepresented backgrounds and his innovations in semiconductor manufacturing.
Laurie Cameron – Founder, Certified Mindfulness Teacher, Coach and Speaker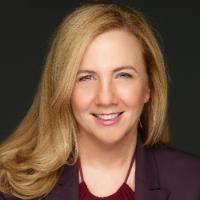 Mindful leadership expert Laurie J. Cameron is the author of "The Mindful Day: Practical Ways to Find Focus, Calm, and Joy From Morning to Evening" (March 27, 2018). Cameron is founder and CEO of PurposeBlue, an organization that brings evidence-based mindful leadership programs to companies, change makers, culture-shifters, universities and federal agencies.
With 25 years of international management consulting and business leadership experience, and a passion for creativity, transformation and human development, Cameron is dedicated to helping people learn mindfulness to live with meaning and lead with purpose-driven performance. As a former Accenture management consultant and business executive with three companies, her clients tell her she "gets their challenges" – in how she translates mindfulness into practical language and applications for everyday life.
Vicki Cook – Head of Talent Development, Gap Inc.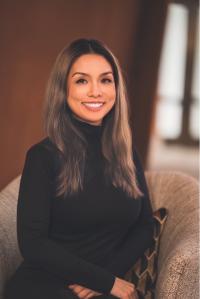 Award-winning leader with over 20 years of Learning and People Development for Gap Inc. Builds and improves organizational effectiveness with a focus on executive development, talent strategy, and business effectiveness to ensure exceptional employee engagement and team productivity.
 A keynote speaker at Dreamforce and Salesforce Connections, Cook is an industry leader with a proven track record in growing a highly sought-after global team. Working in service to the business, Cook is known for innovation, organizational design, performance planning and a keen understanding of pivoting team connections.
Dr. Margarita Jimenez-Silva – Associate Professor and Director of Teacher Education, UC Davis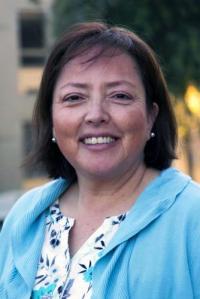 Margarita Jimenez-Silva is an associate professor and director of teacher education at the School of Education in University of California, Davis. Her research focuses on preparing and supporting teachers to work with culturally and linguistically diverse learners, especially in addressing emergent bilinguals' linguistic and academic content development. More specifically, her research strands include teacher education pedagogy and curriculum, educational policy, and family/community engagement.  Her research has been published by journals such as Harvard Educational Review, Childhood Education, and the Journal of Research on Childhood Education.
Professor Jimenez-Silva has traveled to and coordinated curriculum and programs addressing the needs of emergent bilinguals in the U.S., as well as in Mexico, Panama, and Hungary. Prior to entering higher education, Professor Jimenez-Silva worked with newcomer students as a middle-school math and science teacher in Oakland, California. She began her work with pre-service teachers at Concordia University in Irvine, CA. She herself is a former English learner from the San Fernando Valley in Southern California.
Stephen Lockhart, M.D., Ph.D., Chief Medical Officer, Sutter Health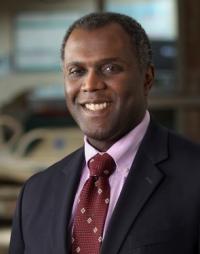 Stephen Lockhart, M.D., Ph.D., is chief medical officer (CMO) for Northern California-based Sutter Health, a not-for-profit health system caring for 3 million patients—or one in every 100 Americans. Prior to being named CMO, Dr. Lockhart served as Sutter's regional chief medical officer for the East Bay, chief administrative officer at the St. Luke's campus of Sutter's California Pacific Medical Center (CPMC), and medical administrative director of surgical services at CPMC.
His passion for equitable health outcomes has fueled his leadership efforts to provide equitable care across the Sutter system, which resulted in the design and implementation of a health equity program and Health Equity Index (HEI) across Sutter in 2017. Using a precision medicine-like approach, the HEI provides Sutter with a deeper understanding of health outcomes among different patient populations.
In 2017, Dr. Lockhart was named to Governor Brown's Advisory Committee on Precision Medicine as part of California's continued effort to use advanced computing and technology to better understand, treat and prevent disease.
A Rhodes Scholar, Dr. Lockhart earned his master's in economics at Oxford University, and received his M.D. and Ph.D. degrees from Cornell University. He is a board-certified anesthesiologist. An avid climber and backpacker, Dr. Lockhart has a long-standing passion for providing environmental science education and introducing the U.S. National Parks to an increasingly diverse population of people. He serves on the boards of the ECRI Institute, REI, the David and Lucile Packard Foundation, and is chairman of Parks California – a new statewide nonprofit dedicated to supporting California's parks and public lands.
Lisa Maulhardt – Chief Marketing Officer, SYPartners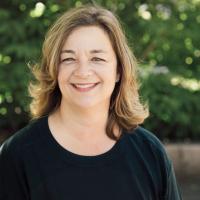 At SYPartners, Lisa Maulhardt ensures that the experiences people have as employees, and the experiences the world has with our people and our ideas, meet our aspirations for greatness for our brand.
She joined the company in 1994 as a writer and assumed greater leadership responsibility over the years, including several years leading the San Francisco consulting practice, until transitioning to her current role in 2013. While consulting at SYPartners, Lisa's clients included Apple, Disney, Gap, Herman Miller, Hewlett-Packard, IBM, Old Navy, PBS, Starbucks, and Sundance.
Maulhardt holds a B.A. in English and Poetry from Stanford University and an M.A. in Fiction Writing from UC Davis.
Armando Quintero, Director, California State Parks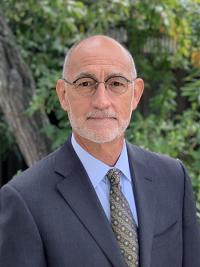 Armando Quintero was named director for the California Department of Parks and Recreation on Aug. 18, 2020. An experienced parks professional with expertise in park operations, outdoor education, equity and access, and diversity and inclusion in hiring and retention, Quintero is an environmental scientist by training. Since 2015, he has been executive director of the Sierra Nevada Research Institute at the University of California, Merced, where he was also director of development from 2008 to 2014. He has also served as a member of the California Water Commission since 2014.
Quintero held multiple positions at the National Park Service from 1976 to 1998, including chief of the Special Park Uses Group and district ranger at the Golden Gate National Recreation Area, personnel staffing specialist for the National Park Service, park ranger and supervisory park ranger at the Point Reyes National Seashore and park ranger at the Sequoia National Park and at the John Muir National Historic Site.
Following his career at the National Park Service, he was an independent environmental educator for a decade, from 1998 to 2008. He has also served as member of the Marin Municipal Water District Board of Directors since 2009.
Kirsten Saenz Tobey – Founder and Chief Impact Officer, Revolution Foods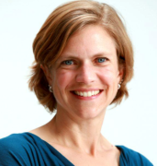 Prior to founding Revolution Foods, Kirsten Saenz Tobey was a teacher, researcher and garden educator with Earthjustice, the School for Field Studies, and Phillips Academy at Andover. Her career spanned from leading experiential education programs in the US and Ecuador to evaluating school feeding programs in Ghana. She is an Ashoka Fellow, Aspen Institute Environmental Fellow, member of the Culinary Institute of America's Sustainable Business Leadership Council and past mentor for the Women's Initiative Fellowship Program.