Who We Are, What We Do, Why We Do It
At UC Davis Discovery Programs, we provide junior high and high school students with exceptional opportunties to discover new interests, explore potential careers or majors, and build skills for academic success—all at one of the world's top universities. 
Everyone who works here—many of whom are UC Davis grads—knows how important the college experience is and how amazing that experience is at UC Davis. With our Pre-College Programs, you get a chance to try it out so when you do go off to college, you're prepared to make the absolute most of it. Designed to give high-achieving high school students a dynamic, hands-on introduction to college, our summer residential programs offer several distinct "majors" for you to choose from, each exploring a subject area in which UC Davis is an international powerhouse, conducting research that is changing our world and how we understand it. Our programs are taught by some of the university's most engaging, distinguished faculty. They're extraordinary role models and mentors, and will help you grow as a student.
Throughout the year, we also offer online courses in unique subject areas designed to augment the learning experience of high school and junior high students. Students can test drive various careers with our immersive, simulation-based courses or improve their study skills in an online college preparation course—gaining skills now to achieve success later. 
UC Davis Discovery Programs is administered by the UC Davis Division of Continuing and Professional Education. UC Davis Continuing and Professional Education runs a variety of innovative educational programs (from online Coursera classes to international studies to academic certificates), opening the doors of the university to the rest of the world.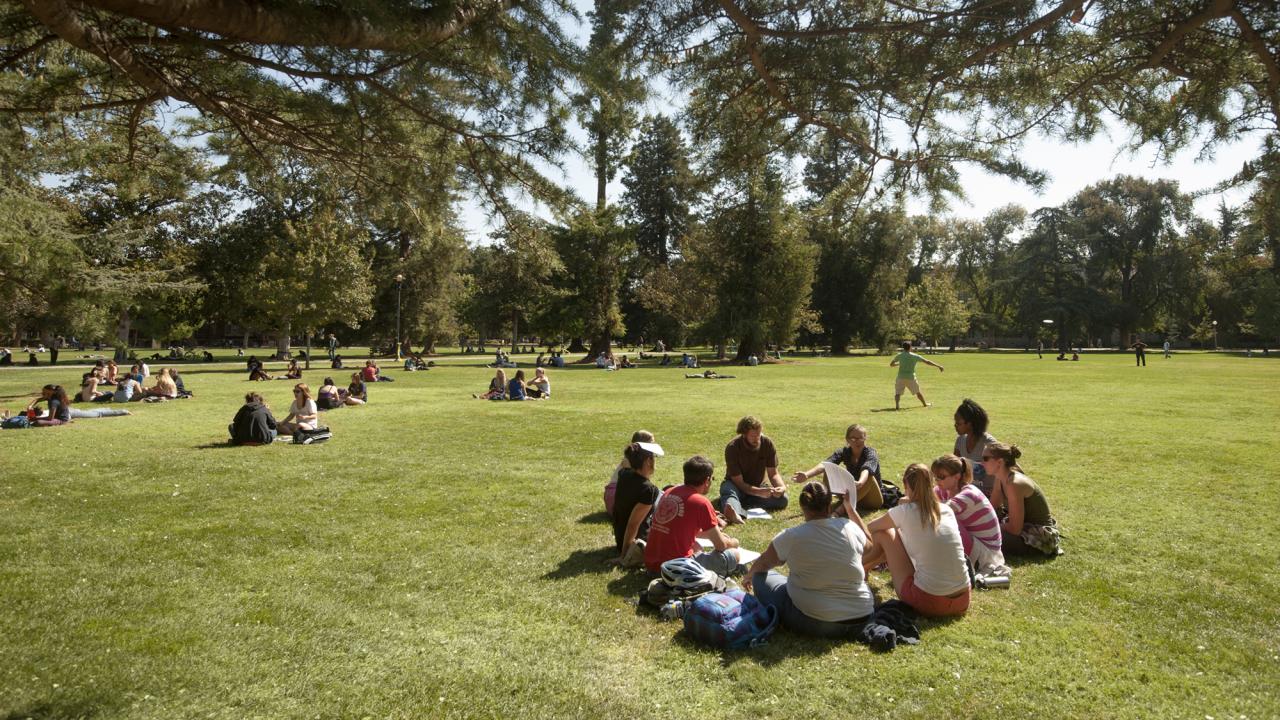 Why Choose UC Davis?
UC Davis is the home of the Aggies—go-getters, change makers and problem solvers who make their mark at one of the top public universities in the United States. Since we were founded in 1905, we've been known for standout academics, sustainability, Aggie Pride, and of course, the Northern California lifestyle. These themes are woven into our 100-plus-year history and our reputation for solving problems related to food, health, the environment and society.
10 Reasons to Choose UC Davis 
Top-Ranked Academics
College-Town Atmosphere
Centrally Located
Unrivaled Student Experience
Exceptional Campus Setting
A Welcoming and Inclusive Community
Student-Friendly Transportation
State-of-the-Art Facilities
Endless Campus Recreation Opportunities
Committed to Sustainability​​
Our 5,300-acre campus is in the city of Davis, a vibrant college town of about 68,000 located in the heart of Northern California. The state capital is 20 minutes away, and world-class destinations such as the San Francisco Bay Area, Lake Tahoe and the Napa Valley are within a two-hour drive.
UC Davis is one of the most prestigious public universities in the world for a reason. We are a tier-one research university that consistently leads the ranking charts in the nation and the world. At UC Davis, students have limitless opportunities to grow beyond their expectations, academically and personally.