Expanding her Skill Set for a Successful Career Change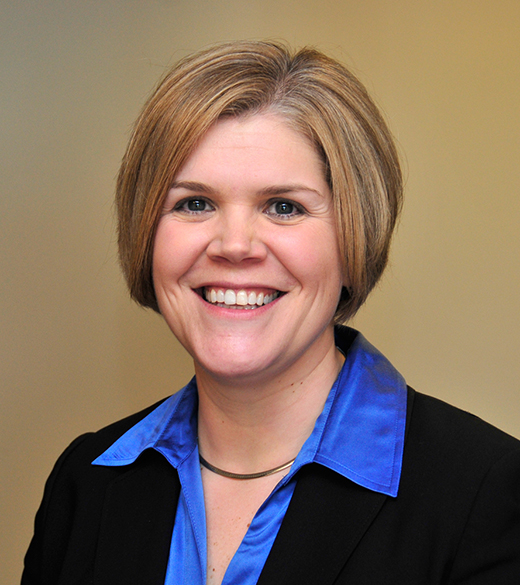 Kristin Seidl, Ph.D., RN, had been working in health care for more than 24 years, when she decided on a career change. As the healthcare industry shifted to a more data-dependent environment, she knew that her understanding of clinical operations and the regulatory environment could be an invaluable asset in an analytics role. So she embraced her love of working with data and transitioned from clinical operations to data analytics.
When Kristin decided to make this shift in her career, she knew she needed new skills. "I decided that a certificate program was best for me because it would introduce me to the greatest variety of skills and tools in the most efficient time frame," she says. Kristin, who holds a joint appointment as a clinical data scientist with the University of Maryland Medical Center (her primary appointment) and an assistant professor at University of Maryland's School of Nursing, completed the Healthcare Analytics Certificate Program in June 2017. She credits the certificate program with providing real-world experience that was immediately applicable to her role, as well as giving her a common language and consistent approach with her analyst colleagues. "I can now with confidence ask questions, collaborate with other analysts, and inform leaders and stakeholders appropriately," she explains.
On what she's been up to since completing the certificate program:
"I have been working more effectively in my new role, using the tools we learned, and overall have more confidence in my ability to function at a high level in my new role. In addition, I have worked with faculty members at the School of Nursing to incorporate analytics content into graduate-level curriculum."
On the instructors:
"The instructors were incredible, and in fact, it is what I think makes this program so great. Yes, the content was appropriate and relevant, but it was the instructors who made it timely, relevant and immediately applicable. I really got the sense that the instructors were more concerned with what I learned than they were about the fact that an assignment was completed by a certain due date."