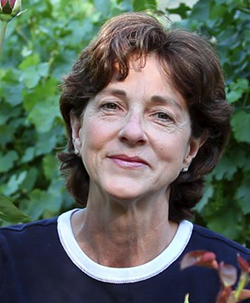 Rebecca N. Bleibaum, instructor and co-founder of UC Davis Continuing and Professional Education's Applied Sensory and Consumer Science Certificate Program, has been passionate about sensory science since discovering it as a student at UC Davis. Since that time, she has worked alongside pioneers in the field and around the world, focusing on turning academic concepts into applied sensory research. Bleibaum was instrumental in designing course four of the certificate program with the goal of helping other professionals and businesses understand the strategic power of this applied science.
"For a long time, many people unfamiliar with sensory science thought the field was completely subjective and that measuring product perceptions was interesting but not at the scientific level of rigor as other endeavors," said Bleibaum, president/chief of sensory intelligence at Dragonfly SCI, Inc. "But in the last 20 years, there has been a significant growth in the field, and some of that credit, I think, is due to our program." She explains that by teaching students how to design custom primary sensory research that is repeatable, reliable and valid, they can help guide companies in making products that satisfy consumers.
Why is the Applied Sensory and Consumer Science Certificate Program important?
Sensory science is a broad and complex field, with many business applications that can be applied to nearly all products and services. Most universities have one or two courses on sensory science, focusing on basic methods, but spend little time on strategic business application. Our program was the first of its kind to draw on years of applied learning across multiple businesses. Companies send professionals to us to learn how to design product research that readily applies to their business needs. Our program covers a wide gamut of how sensory science tools are used across Fast Moving Consumer Goods (FMCG) industries.
What do you want students to take away from the program?
I want students to understand the valuable role that they can play within an organization if they pursue a career in sensory science. Its applications are broad and it gets to the core of the business strategy. Leadership teams are asking questions about products: "What attributes are important and who is it important to?" Sensory science can help companies identify and measure product parameters that can help build and protect brands.
How will students benefit?
This program provides students with increased confidence in their ability to design, execute, analyze and present research results that matter. They've gained an understanding of the diversity of methods in the tool kit and how best to apply them in their unique situations. Even though this is an online program, I have personally met many of our students and have gotten to see first-hand the impact that this program has had on their careers. They think about the field more strategically and many have received promotions as they take on more of a leadership role. Students comment that they now understand not only what they are doing but also why they are doing it.
Why would you encourage someone to get into the sensory science industry?
What I love about sensory science is that every day there is a unique challenge and opportunity. Helping companies understand their products and how to better satisfy consumers, while creating efficient production, is very rewarding. We need more professionals in this field that want to have a direct impact on businesses around the world. Our certificate program opens these opportunities to students and makes them more aware of the industry-wide field and how many people are in it. It's a growing industry with more positions available than there are people to fill them! Some of these global companies have invested in over 100 consumer scientists that provide valuable product information, many of whom have gone through this program.
Describe a moment where, as a teacher, you had an impact on a student's life.
I have seen so many students develop in this field and the ones that embrace it become passionate life-long learners. I remember one student, a business major, who was only taking my Sensory Evaluation of Food class as a requirement. He had little interest in the course outside of the credits. I took that as a challenge to demonstrate that, of all students, business majors should understand what sensory science could contribute. At the end of our 10-week program, he was one of my best students. He saw how powerful and relevant it was and ended up applying to grad school and asked me to write a letter of referral. For someone who was so skeptical, he saw the power of sensory science. That was very satisfying!