Our convenient, online Healthcare Analytics Certificate Program gives you the practical, in-demand skills to succeed as a clinical and operational analyst in the field of healthcare.
Program at a Glance
Complete in 15 months or less
5 online courses

$5,100-$6,125

Eligible for VA Benefits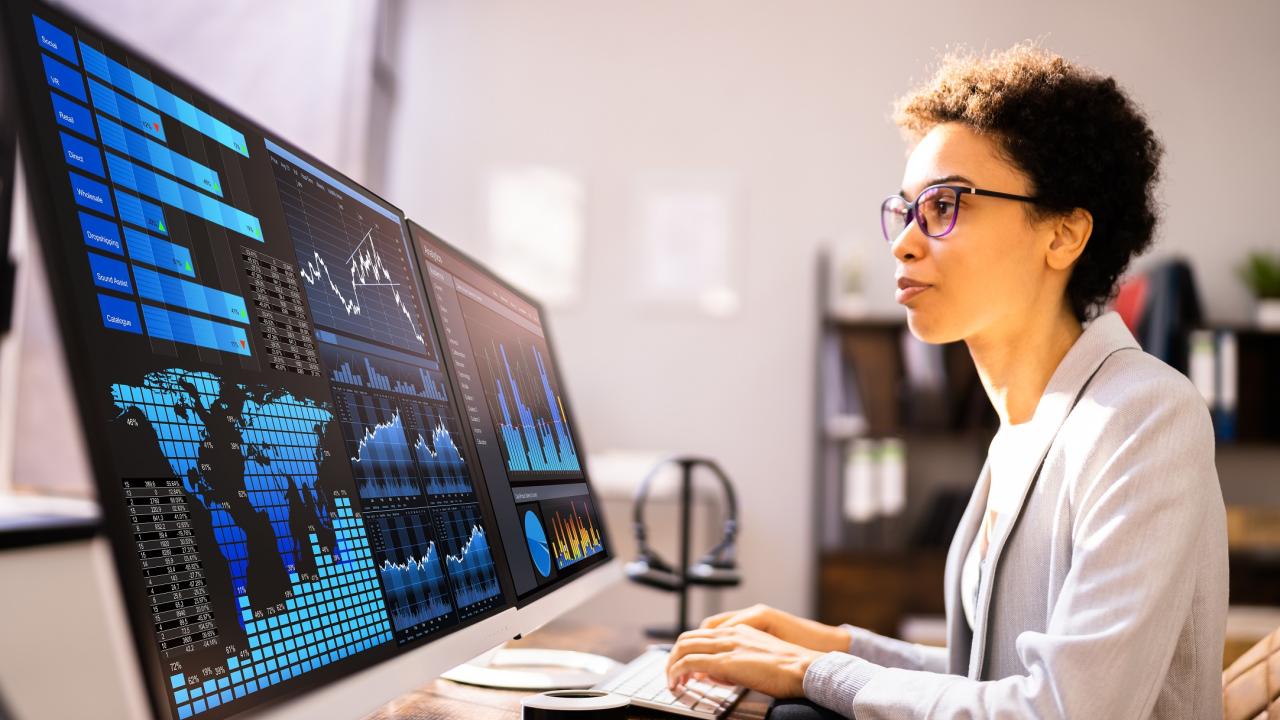 Who is This Program For?
Healthcare professionals in analyst, specialist or quality improvement roles seeking to deepen their data skills
Early- and mid-career science, engineering or research professionals who work with, or would like to work with, health data
Clinicians, administrators or operations professionals in healthcare with strong quantitative backgrounds looking for an immersion in analytics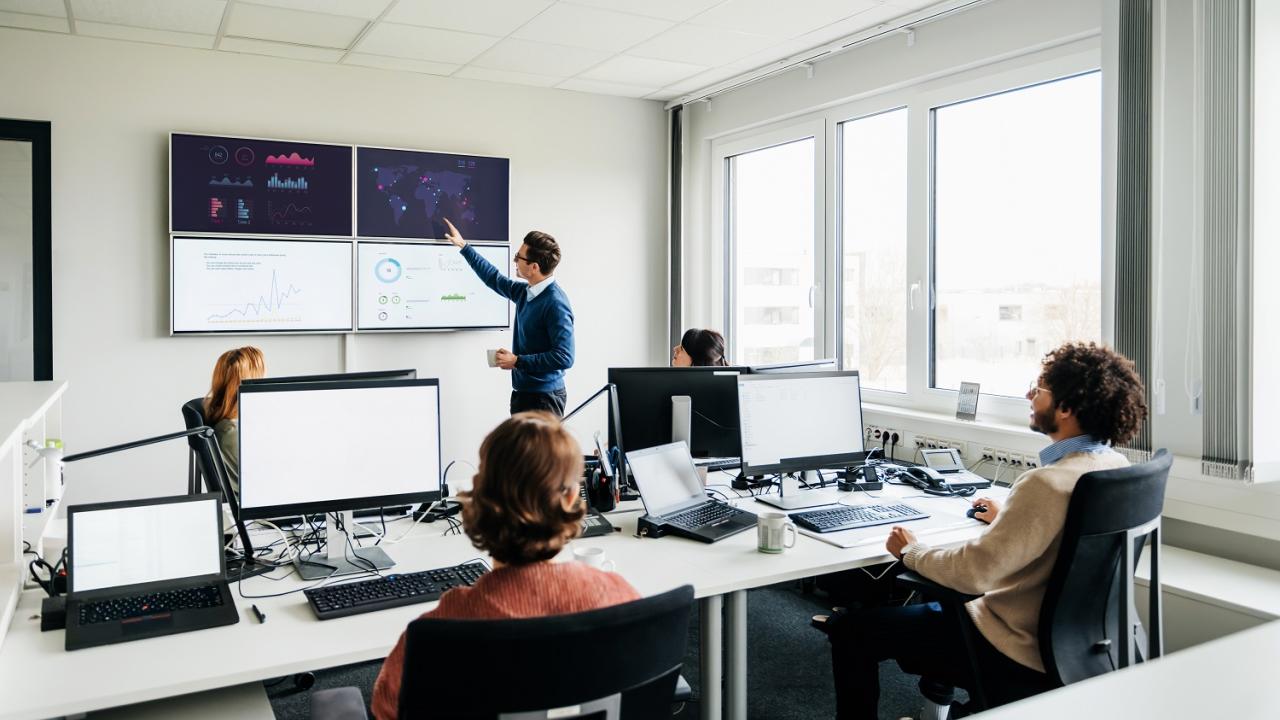 What You'll Learn
How to construct data files using advanced statistical and data programming techniques
How to design data models that integrate patient data from multiple sources to create comprehensive, patient-centered views of data 
Analytic strategy to frame a potential issue and solution relevant to health improvement of patient populations 
Integrating clinical and business data to assess or compare the cost effectiveness of clinical interventions or processes
Analysis of the distribution of disease and health outcomes in relevant populations of interest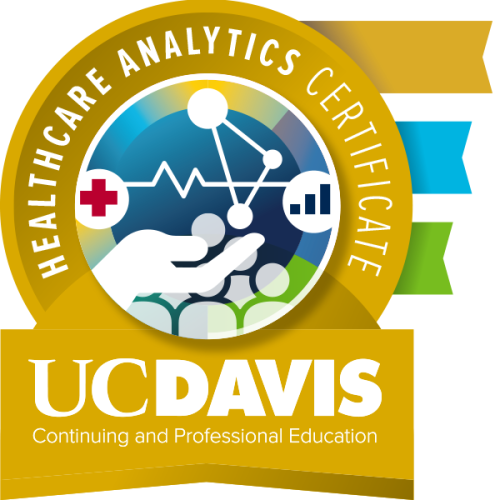 What You'll Get
A fully online program that lets you learn on your schedule
A digital badge for your LinkedIn profile to share your professional achievement
Opportunity to learn from industry-leading instructors, including UC Davis faculty and health systems experts, with comprehensive experience in healthcare analytics
Hands-on experience with SQL, SAS and Tableau using live data sets 
Applied, practical skills you can use immediately in the workplace
Small class sizes with exceptional networking opportunities
A Five-Course Program Built for Working Professionals
Introduction to Healthcare Analytics
With the increasing adoption of electronic health record systems, new forms of data are becoming available that can be used to measure healthcare delivery and improve patient outcomes. In this introductory course designed for healthcare analysts and IT professionals, participants explore the value proposition for clinical intelligence and the role of analytics in supporting a data-driven healthcare system. Through video lectures, reading assignments, written assignments and discussion forums, students learn key concepts in measuring health system performance and leveraging analytics for health improvement. 
Healthcare Data Acquisition and Management 
Learn to navigate complex data structures and efficiently retrieve the data needed to answer a question or solve a problem. Explore the types and sources of healthcare data, along with methods for selecting, preparing, querying and transforming healthcare data. Through video lectures, assignments and discussions, clinical operations analysts will examine the range of data sources and the strategies, tools and methods for data preparation and optimizing data quality. By the end of this course, students will understand the new models of healthcare data organization and analytics, such as clinical registries and query health. In addition, you will learn the basics of SQL programming or improve your SQL skills, within the concepts of other course topics.
Applied Healthcare Statistics
Successful healthcare analysts require a solid grasp of statistical inference as a foundation of their work. Designed for clinical and operational analysts, this course introduces concepts in healthcare epidemiology, outcomes research and experimental studies. The course focuses on four domains: 1) fundamentals of data and statistics 2) techniques to assess relationships between exposure and outcomes 3) study design and 4) measuring main effects and error. Through online lectures and hands-on practice, students will explore methods to analyze healthcare data, contrast efficacy and effectiveness trials, and learn strategies to adjust for patient, provider and hospital characteristics in a statistical model. All topics will be covered in the context of their direct application to health care. By the end of this course students will be able to design a healthcare study; assess confounding, biases, internal and external validity; and understand variance.
Data Mining for Healthcare Analytics
The proliferation of data in the post-EHR era creates opportunities for large-scale data analysis to discover meaningful patterns and trends. Through interactive, online learning, explore the application of data mining techniques for purposes of big data analytics using administrative and clinical systems data. Gain an overview of the data mining process, data mining standards and output protocols, and common techniques used in mining healthcare data. By the end of this course, students will be familiar with data mining techniques and visual representation methods that increase understanding of complex data.
Quantitative Methods and Decision Analysis
Health analytics practitioners use an array of quantitative methods to evaluate questions of efficiency and effectiveness in health care. This advanced course for healthcare analysts and other professionals integrates and builds on prior coursework in statistics and data mining and provides additional exposure to advanced methodologies, such as event sequencing, analytical groupers, simulation and predictive modeling. Heavy emphasis is given to the application of methods to contemporary analytic challenges in health care, including demand/utilization forecasting, risk stratification, population health management, quality measurement, fraud detection, and cost containment from readmissions. Throughout this course, students will complete a series of hands-on assignments in the use of specific analytic approaches, as well as a final course project.