About this Program
Over seven courses, you'll receive in-depth training in brewing science and brewery engineering topics, including malting, mashing, brewing, fermentation and finishing, fluid flow, heat and mass transfer, solid-liquid separation, sensory science and more. Students explore these subject areas through professional-level equivalents of UC Davis degree-program courses and expand their brewing knowledge through assigned reading and writing exercises.
This Program is Built for...
Professional brewers looking for the scientific knowledge to advance their careers and elevate the quality of their beer
Industry professionals, from packaging and cellar staff to quality assurance, interested in moving into a production environment
Entrepreneurs and career changers who want to break into the brewing industry or start their own brewery
Advanced homebrewers who want to take their skills (and beer) to the next level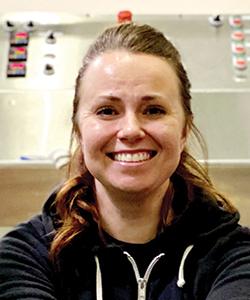 "Earning the Master Brewers certificate was my way into the industry. The knowledge I gained from the program is how I have succeeded. This is a well-known program, and industry professionals know that great brewers are created here."

—Amanda Koeller, Las Vegas Brewing Company
Grain handling, malting, malt analysis and their effects in brewing
Brewhouse processes and the control of wort quality
Yeast and fermentation processes and their effects on beer quality
Finishing beer, sterilization of beer and packaging technology
Flow of fluids in pipes and through pumps in a brewery setting
Heat transfer and the effects of insulation and fouling on efficiency
Theory and practice of carbonation, including mixed gas technology
Theory and practice of refrigeration in the brewery
Beer flavor and sensory science
Courses
Course 1: Raw Materials and Wort Production
In this course, you'll explore some of the raw materials, their properties and how they affect one of the first phases of brewing beer: wort production. Through online lecture and group discussion, you'll explore a variety of topics, including the composition of malts and how to analyze them; the role that adjuncts play; the science of sweet wort and how to optimize its production; hop handling, processing and analysis; and the nature, properties and relevance of the principle chemical species important in brewing (notably polysaccharides, proteins, lipids, and polyphenols). By the end of this course, you will possess a fundamental understanding of the chemistry and composition behind beer's most basic ingredients, and the ability to control those materials in order to achieve desired results during wort production.
Course 2: Beer Production and Microbiology
In this course, you will study the chemical and microbial sides of beer production from both a theoretical and practical perspective. Through online lecture and hands-on group exercises, you will gain an understanding of the biological principles behind the fermentation and maturation of beer. Topics covered will include yeast morphology, physiology and metabolism; methods in yeast harvesting, handling, and pitching; as well as techniques for detection and prevention of microbial beer spoilage. By the end of this course, you will possess the skills and knowledge necessary for establishing better process and production control in a commercial brewery.
Course 3: Brewery Cellar and Lab Operations
In this course, you will learn both practical and theoretical concepts in sanitation and quality control/quality assurance (QA/QC) methods necessary for production of the highest quality beer. Through lecture and a review of case studies, you will explore a variety of topics, including cleaning and sanitizing of brewery equipment, such as brewhouse vessels, hoses and fermentation vessels; the basics of quality analysis, laboratory design and common beer quality testing procedures; and the science and technology of quality assurance from nano-scale breweries to multinational corporate production facilities. At the end of this course, you will have a practical understanding of how beer is moved throughout the brewery, the points at which impurities can be introduced and an understanding of how to prepare for and avoid contamination of your beer. You'll also be able to build your own QA/QC plan, including sampling and testing schedules, establishing thresholds, and developing standard procedures in the event of process failures.
Course 4: Brewery Engineering
In this course, you'll gain an intuitive understanding of the equipment and engineering principles relevant to a brewery. Through online lecture and equipment demonstrations, you'll learn the math, science and engineering behind brewing equipment. Topics covered in the course include addressing basic physical and engineering problems, physical dimensionality and common units, and the use of common brewery fluid, thermal- and controls-related equipment and instrumentation. By the end of this course, you will understand the working principles of common brewery equipment, and will have the quantitative skills to apply that knowledge in any brewery.
Course 5: Beer Packaging
Through online lectures and group discussions with your fellow classmates, you'll study a variety of packaging topics, including pasteurization theory and common industry practices; the sequence and process for cleaning, filling and sealing containers; how to create a conceptual line design and layout; packaging types and quality standards; and post-filling handling and movement of finished inventory. The business aspects of packaging operations will also be addressed, as you learn how efficiencies can improve the brewery's bottom line. By the end of this course, you will have a thorough understanding of the methods and reasoning behind beer packaging operations, as well as the practical skills necessary to step into the daily operations of a brewery packaging line under the supervision of a packaging manager.
Course 6: Sensory Science of Beer
In this course, you'll learn the basic fundamentals of sensory science as it applies to beer, and how to apply those sensory techniques to inform everyday product and process decisions. Through online lecture and an evaluation of real-world case studies, you will learn about flavor perception and sensory bias, which will inform how you apply various sensory methods and statistical analysis techniques. You'll gain an understanding of how sensory can be used for raw materials evaluations, test verification, consumer research and quality control. Along with these topics, nuances of panelist feedback and data communication within complex production dynamics will also be discussed. By the end of this course, you will possess a deeper understanding of how to influence and adjust the sensory of your beer through methods you can use in any brewery.
Course 7: Safety, Sustainability and Quality
In this course, we will explore these vital questions through a real-world lens, diving into both theory and practical approaches for achieving quality, brewery safety and sustainable business practices. Through online lecture and interactive group discussions, you will gain an in-depth understanding on a variety of topics, including how to setup a quality assurance program for any size brewery; how a brewing operation is audited and assessed for value and efficacy; how to establish a safety program and a workplace culture that prioritizes safe practices; and the environmental, climate and socio-economic factors that affect every brewing enterprise, including measures that can be taken to not only mitigate, but improve those conditions for the community your business serves. By the end of this course, you will possess a firm understanding of the safety and sustainability challenges every brewery faces, and will be armed with practical approaches that will help your brewing operation not only address these issues, but actually thrive.
2024 Cohort Schedule
| Course Title | Dates |
| --- | --- |
| Course 1: Raw Materials and Wort Production | January 8 to March 31, 2024 |
| Course 2: Beer Production and Microbiology | April 8 to June 30, 2024 |
| Course 3: Brewery Cellar and Lab Operations | July 8 to September 15, 2024 |
| Course 4: Brewery Engineering | September 23 to December 15, 2024 |
| Course 5: Beer Packaging | January 6 to March 16, 2025 |
| Course 6: Sensory Science of Beer | March 24 to June 1, 2025 |
| Course 7: Safety, Sustainability and Quality | June 9 to August 17, 2025 |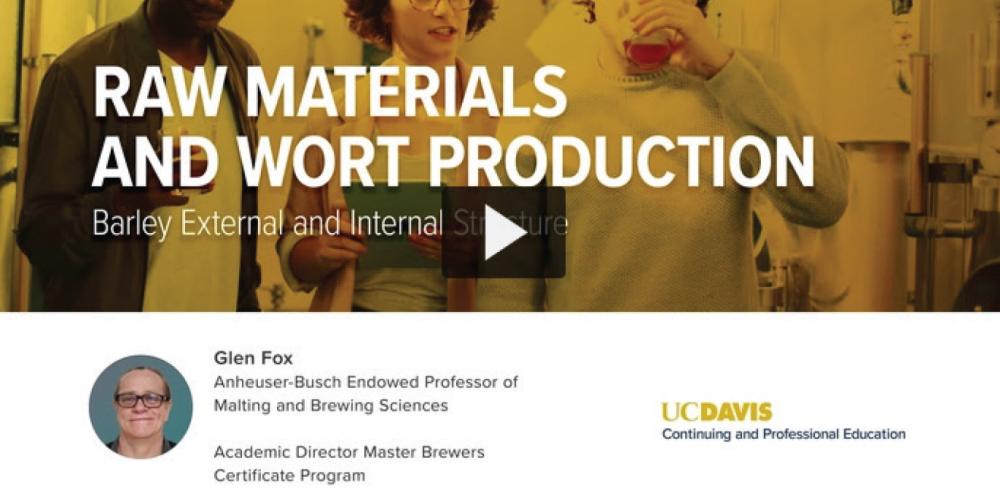 Watch a Sample Lesson
Want to get a better sense of the in-depth brewing education you'll experience with our Online Master Brewers Ceritificate Program? Sign up to access a free sample lesson featuring Glen Fox, Ph.D., the UC Davis Anheuser-Busch Endowed Professor of Malting and Brewing Sciences.
While a degree is not required for acceptance to this program, college-level work in the subject areas listed below is required for success in the program.
You must be able to provide transcripts documenting the following requirements:
(a) Mathematics (pre-calculus); and
(b) Two of the subject areas listed below:
Biological sciences
Chemistry
Physics
Engineering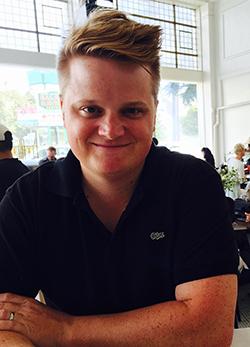 "The Master Brewers program exposes you to world-class subject matter experts that equip you with the analytical tools to work through technical challenges that you might face on the job. If you want to perform at the highest level in the industry, you need a professional education."

-Logan Jager
Estimated Cost Breakdown
All courses in the Online Master Brewers Certificate Program are paid for individually. A completed application is required to determine candidacy in this program. From the "Apply Now" button, complete the online application and pay the Certificate Registration fee, if applicable.
CERTIFICATE REGISTRATION FEE
$125*
APPLICATION FEE
$45**
TOTAL ESTIMATED PROGRAM TUITION
$13,200
ESTIMATED TEXTBOOK/MATERIALS COST
$1,400
WEEK-LONG BOOTCAMP (OPTIONAL)
$1,400***
*The non-refundable Certificate Registration fee establishes your candidacy in this program, locking in program requirements for up to five years, and may allow you access to a variety of program benefits.
**The $45 application fee for the Online Master Brewers Certificate Program is nonrefundable.
*** Students enrolled in the Online Master Brewers Certificate Program have the option to supplement their coursework with a week-long bootcamp at our state-of-the-art August A Busch III pilot brewery and Sierra Nevada Brewing Science laboratory. Participants will get hands-on experience working with professional-level brewing equipment. The fee does not include room and board.
Learn more about our program costs and withdrawal/refund policies.
Questions?
We're here to help. Contact our Enrollment Coach, Kristy Craig, if you would like to schedule an appointment. She can speak with you about our program, answer your questions and help ensure it's the right fit for your goals.