Accounting Student Reviews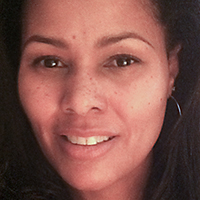 Terri Taylor
"If I had to do it again, I'd choose UC Davis Continuing and Professional Education. No question."
More Student Reviews
Elvamae F. Bolano, Sr. Accountant, ALPHA Fund
"These courses supplied a strong foundation to advance my career and opened an opportunity to channel myself with an excellent group of people. The courses fit perfectly into my life as a parent and working professional."
Richard Young
"I am currently enrolled in my 6th and final course for the Accounting Essentials Certificate Program. It has been a tremendous help to my personal and vocational long-term goals. What I've learned has had a direct impact on my working experience, and my employer has been impressed with the growth I have attained in such a short time. Now I plan to use what I have learned and begin studying for the CPA exam. I owe this foundation to UC Davis Continuing and Professional Education!"
Elizabeth Ramsey
"I'm a UC Davis graduate, who was seeking a career change. I found the courses in the Accounting Essentials Certificate Program very challenging, utilizing both theory and practical applications. I was able to complete all of the courses in a year by attending one or two evenings per week. It is a great program for working adults, wishing to advance their knowledge or seek a new career. I have a few additional classes to take to qualify to take the CPA exam, which I would not have even considered prior to completing Extension's program."
Mariko Cronin
"The Accounting Essentials Certificate Program provided me with the knowledge and confidence to advance from an accounts payable clerk to full charge bookkeeper. All of the instructors were happy to answer on-the-job questions, and some even offered assistance."