Building a Workplace Culture of Diversity, Equity and Inclusion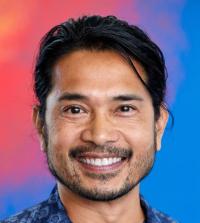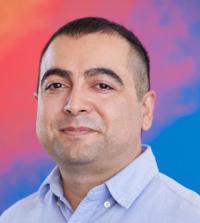 Many leaders and companies recognize the importance of DEI in the workplace but struggle to implement the necessary policies, strategies and initiatives to make meaningful change. A strong organization-wide commitment to DEI ensures that employees feel truly valued–while also being appreciated for their differences. It also directly enhances performance and correlates to higher creativity and productivity. So how do you build DEI in the workplace?
We spoke with Mikael Villalobos, Ed.D., Associate Vice Chancellor for Campus and Community Relations at UC Davis; and Eric Sanchez, Director of the UC Davis Diversity, Equity and Inclusion Education Program. Both are experts in the field and instructors of two CPE courses on the topic: Diversity Awareness in the Workplace: one-Day Seminar and Diversity Consciousness: Building a More Equitable Workplace.
Create a DEI-focused Culture
Villalobos says DEI is an essential topic for leaders, HR professionals, DEI officers and others in leadership because they are the ones who set the tone for workplace inclusion. Ensuring that workplace policies and practices promote equity, and that the overall climate promotes a sense of belonging, also invites a culture of respect for diversity.
Villalobos and Sanchez stress that diversity initiatives that only try to tell people how they should think and feel are bound to fail. Instead, their time-tested approach is to create opportunities for learners to develop empathy and perspective-taking that bridge the mind and heart, which in turn informs behavior. Sanchez says, "True inclusion should not be, 'You need to think and feel what I do;' rather, 'the starting point is for us to co-create what we need to thrive,' and that puts us on a more effective path. At work we must find the best way to act or be with one another if we want a positive, innovative and strong work force. We are seeing more and more organizations shift to this approach and reap the positive outcomes that come with it." 
Make DEI a Proactive Strategy
Training to Help You Build a Culture of DEI in Your Workplace
Villalobos says there has been a shift away from "reactive" practices when it comes to how organizations approach DEI. "Organizations are taking a proactive stance in integrating DEI as they develop structures that shape workplace practice and policies. This includes HR functions, consultation and partnering with various communities and organizations, and integrating professional development related to DEI," he says.
Villalobos also discussed the importance of making DEI a central part of each organization's mission and ensuring it is an integral component of everyone's work, because every employee plays a role in promoting workplace inclusion and equity. "Development in DEI should be spread across all members of an organization. It should include communication, conflict management, perspective-taking (which is essential when developing inclusive and equitable workplace practices and policies), and self-evaluation," he says. "All employees should be invited to showcase and be recognized for their leadership and their contributions toward creating inclusive workplaces, irrespective of their role."
Invest in DEI Training
Learning how to implement DEI into your role as a leader, HR professional or DEI officer is crucial to building a culture of diversity, equity and inclusion in the workplace. In their courses, Villalobos and Sanchez combine self-reflection and exploration of case studies to build students' foundational awareness and understanding of diversity, bias, microaggressions, intercultural communication and conflict management. This helps students gain the skills to respond to and mitigate these workplace issues in constructive and productive ways. They also give students an opportunity to assess their organization's DEI efforts, which can serve as a starting point for identifying areas for further development. Combining this DEI lens with skills for organizational excellence can create powerful synergy. 
By investing in DEI training, Villalobos says you can develop a greater awareness of how DEI concepts can shape workplace practice and policies. "You will be better versed in relevant laws that inform workplace policies and increase your knowledge related to relevant research and the language for engaging in DEI work," he says.
Sanchez adds, "DEI training for the workplace broadens your understanding of yourself and others, which in turn increases opportunities for innovation and productivity, and—arguably more importantly—community. There is something freeing about bringing humanity back into the workplace."   
Primary Category
Secondary Categories
Tags