Interim Dean's Message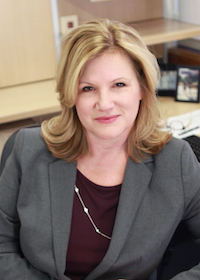 In a fast-moving, knowledge economy, lifelong education is the currency for career resilience and advancement. At UC Davis Continuing and Professional Education, lifetime career education for part-time and non-traditional learners is what we do. As the centralized campus hub for workforce development, we bridge the time between and beyond formal degrees to create a more seamless pipeline for learning across a potentially 60-year career span.
Nothing will replace the primacy of degrees in fostering social development, intellectual skills, foundational and integrative knowledge, and global citizenship. Yet learners will increasingly need just-in-time, short forms of education to refresh their knowledge and gain new skills.
The proliferation of new credentials in recent years is a clear signal of heightened demand and has attracted many new entrants seeking to fill the gap between higher education and labor market needs—to greater and lesser degrees of success as measured by quality and credibility.
We believe this is a space for universities to lead, offering high-quality alternative credentials that learners and their organizations can trust as credible. UC Davis Continuing and Professional Education has been doing just that for almost 60 years. Our success has always depended upon our capacity to adapt and serve the evolving needs of non-traditional learners. We have continuously honed our programs, delivery models, credential options and student services because our learners and partners vote with their feet.
Yet, the Chancellor's To Boldly Go plan inspires us to chart a bolder path forward, and we're excited about the possibilities.
The promise of Aggie Square provides a platform from which to stimulate a broader conversation about workforce development in the region. Rapid developments in technology provide a window for portfolio growth in areas of UC Davis strength. Rising social inequities underscore the importance of our work to strengthen California's social services backbone. And, an increasingly global economy requires professionals with cultural literacy and capacity to work across boundaries.
We can become an even stronger workforce accelerator for the region, state and nation in areas of UC Davis distinction. To that end, we are embarking on a process this fall to refine our strategic plan in alignment with the campus vision and our distinctive capacity to serve the growing needs of part-time adult learners. We have many examples of successful campus partnerships, but in service of a bolder vision, we can do more to combine CPE's talent and infrastructure for serving part-time adult learners with your insights on what today's discoveries mean for tomorrow's workplace. Please feel welcome to reach out to me with your comments and ideas.
Warmly,
Susan
Susan Catron, EdD
Interim Dean
sdcatron@ucdavis.edu
530-754-9158 (direct line)
For more information about trends in alternative credentialing, see CPE Trends.
Primary Category