Free Zoom Lecture this Week, Zoom Resources and More
FREE lecture with Professor Brandon Brown this Wednesday, September 16, 2020 at 2:00 p.m.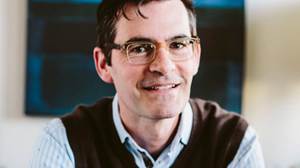 Join your fellow OLLI members for a FREE Zoom course with Brandon Brown from the University of San Francisco, and author of The Apollo Chronicles. Professor Brown's discussion will primarily focus on the Apollo program. While most histories have put a spotlight on the astronauts, he will share a look at the epic work of NASA's engineers,  from meeting tough deadlines and performing technical miracles, to drawing schematics around the clock and coping with warning lights that blinked at the worst possible time.
There is no fee for OLLI members to participate, but you do need to register online through the course registration page.
Practice Makes Perfect!
Free Zoom Drop-In Sessions allow YOU to "Ask the Experts" for live Zoom help and advice
OLLI's Leslie Anastassatos and Gail Yokote are hosting free, live, DROP-IN sessions to practice using Zoom, offer help with Zoom issues and get you more comfortable using this handy, online software.  What's more – we're inviting all retirees, OLLI members or not, to take part! So tell your friends about this special opportunity (ask them to email us at olli@ucdavis.edu for an invitation) and join us at one or all of the four separate sessions listed below. Topics will be based on the questions asked by participants.
Zoom Use Tips Now On Our Website
An Update from OLLI Board Member, Gail Yokote
A hard-working group of OLLI volunteers have created a set of Zoom self-help tips, which are now available on the OLLI Resources Page of our website! The first set of tips: How to Join a Zoom Meeting by Device now appears in the OLLI Resources Section. Additional OLLI Zoom guides are forthcoming. 
OLLI members Maggie Dorsey, Catherine Masi and I organized and developed the Zoom Tips guides to assist OLLI members who wish to use Zoom more proficiently. This working group looks forward to feedback from OLLI members regarding  the OLLI Zoom Tips guides. 
Please send any comments and questions to olli@ucdavis.edu Attn: Gail Yokote, OLLI Executive Board member
The OLLI Board and staff sends a BIG heartfelt thank you to Catherine, Maggie and Gail for their outstanding research and work done in record time!
The OLLI Board and staff wish to thank our Special Interest Group leaders and teachers for their efforts to bring us hours of fun in launching our Summer Special Interest Groups. You made this very unusual COVID summer a time for community, curiosity and camaraderie!
Thanks to: Larry Lobre, Don Fraser, Bill Baxter, Charlotte Lucero, Karen Cohen, Dale Good, Marvin Goldman, Gary Sandrock, Rene Viargues, Grazia Jaroff, Richard Zeiger, Jim Bettinger, Michael Pach and Morrie Kraemer!
Tags