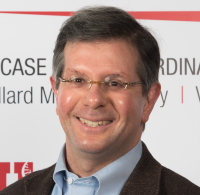 Christopher Simon, political science professor, University of Utah
"The Paralegal Studies Certificate Program was very thorough and prepared me for both my internship and NALA certification exams. I have also improved my knowledge of the American legal process. UC Davis instructional support was outstanding, the format and workload were perfect for working professionals, and the program was rigorous, which makes the training more meaningful." 
Batool Fatima
"I would recommend this program for someone trying to excel in their career or just trying to understand if this is a field they want to get into, without having to make a big commitment. It's a foundational program that you can build on." Read more.
Ksenia Oleynik
"The overall program was far better than I expected going in, and I would recommend it to anyone wanting to advance their legal careers." Read more.
Rachel Eckhardt
"I took the UC Davis Continuing and Professional Education Paralegal Studies Certificate Program to improve my knowledge of law and obtain a professional credential. The program absolutely gave me a competitive edge and allowed me to command a higher salary than I had as an un-certified legal assistant."
Bridgette Campbell
"Although I've worked in a law office for almost four years, I learned a lot that will help prepare me for my upcoming move to a larger city to be a paralegal. I highly recommend this program!"
Nanci Henning
"The professors are excellent. I particularly appreciated their efforts to ensure students truly grasped the concepts taught."