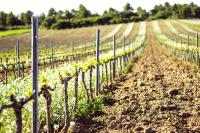 Advice from our alumni: How to become a winemaker
Whether they were fulfilling a lifelong dream in retirement or changing careers, our alumni all shared a passion for winemaking and the drive to pursue their dreams. See what they had to say about their journey and how the Winemaking Certificate Program helped them get there. Read more
Sanne Poulsen, Babich Wines, New Zealand
"I have already recommended the program to two friends who are also changing careers to the wine industry, like me, and have good practical skills but are a bit light on the technical background." Read more
Amy LaBelle, winemaker, LaBelle Winery Amherst, NH
"Going through the program and being able to ask questions of professors, who run their own wineries, gave me incredible comfort. I knew I had the basic knowledge to tackle any questions that might arise at the winery. I know how to handle anything that might come up." Read more
Richard Krumwiede, winemaker / viticulturist, Sycamore Ranch Vineyard & Winery, Crestline, Calif.
"The Winemaking Certificate Program is a very challenging program that gives you a solid grounding and understanding of the fundamentals of winemaking." Read more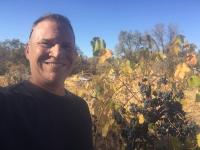 Thomas Cernac, vineyard manager and winemaker, El Dorado County, California
"You don't retire and decide to make wine to make money. You do it because you love it. It has to be a passion. UC Davis Continuing and Professional Education made it extremely easy to use my benefits and they worked everything out with my VA Department." Read more
From the Classroom to the Wine Industry
Check out what alumni from our Winemaking Certificate Program are doing now.
Richard McClellan, owner, Highland Hills Vineyard and Winery, Ramona, Calif.
"I had been making wine as an amateur for 20-30 years, but the literature aimed at the amateur world didn't leave me feeling very confident. My previous education and background was electrical engineering, so I like to know what's going on and that's what led me to the Winemaking Certificate Program. I decided that there was a lot I needed to learn and understand." Read more
Michael Budd, co-owner /winemaker, Dracaena Wines, Paso Robles, Calif.
"The Winemaking Certificate Program provided a great foundation to build a career in winemaking."
Will Berliner, vigneron, Cloudburst Wine, Margaret River, Western Australia
"There's hundreds of years of trial and error in winemaking science that's encapsulated in the program."
Deb Crosby, winemaker, Haehlstorm Vineyard, East Wenatchee, Wash.
"The value for the money was there. The program was pricier than you might think, but the value was well worth it."
Kim Hartleroad, owner/winemaker, Blue Cape Cellars, Buellton, Calif.
"This program will give you a solid foundation to take whatever direction you want in the industry."
Gayle Schulte, co-owner, Passionfruit Estate, Old Mystic, Conn.
"I would absolutely recommend this program to aspiring winemakers. The background and foundation that it provides are key, but the unforeseeable benefits are the enduring friendships that can result."
Peter Kitchak, proprietor, Kitchak Cellars, Napa, Calif.
"Without the winemaking program at UC Davis Continuing and Professional Education, we wouldn't be here...Our tasting room, our winery, our vineyards—it's all a very direct result. It just simply wouldn't have happened without that program."
Pedro Vargas, Vino Vargas, Paso Robles, Calif.
"The reason I chose UC Davis Continuing and Professional Education is because as somebody that wanted to get into a new career, I really needed a way to actually get the knowledge, get the techniques and do it in a timely fashion. The online program was perfect for me." Read more 
Molly Pullen-Hudson, ViewPoint Wines, Boulder, CO 
"If you are like me, with the desire to jump into the industry with both feet, this program will give you all the confidence you need to take that first step."
Audrey Cross, owner/winemaker, Villa Milagro Vineyards, Finesville NJ.
"There's nothing out there like this certificate program, which is essential for people like me who already have a career or have kids and don't have an opportunity to go to a residency program."
Eric Harris, TWO-EEs Winery, Huntington, Ind.
"This program helped me hone and polish what I had already learned and also dispel some of the myths. As a 28-year-old winemaker, I also gained little more credibility in a moreover mature workforce."
D. Pace, Temecula Valley Wine Country, Calif., Winemaking Certificate Program and OIV Wine Marketing Program student
"I want to thank UC Davis Continuing and Professional Education for providing such an amazingly informative online program. My 17-year-old son is very proud of me for completing such an extensive program from my kitchen counter and that I will be making wine someday! I also appreciate the knowledge I gained from the OIV program in relation to the certificate. I came into this with zero experience in the wine industry. Now, I am eager and confident to go out there and get my hands wet!"
Ira Kreft
"This program helped me transition toward my goals through some of the connections I've made in the program. I think there's a large pool of alumni out there in the wine industry, and I find those people very willing to help and provide some very good advice."