Maximize Your Success with our Personalized Support Services
A distinct feature of our Health Professions Post-Bac Program is our holistic approach. Along with an academic-enhancing curriculum, we also provide students with comprehensive test preparation, high-touch advising and free, 24/7 access to virtual mental healthcare and wellness services throughout the program.
In-House Test Preparation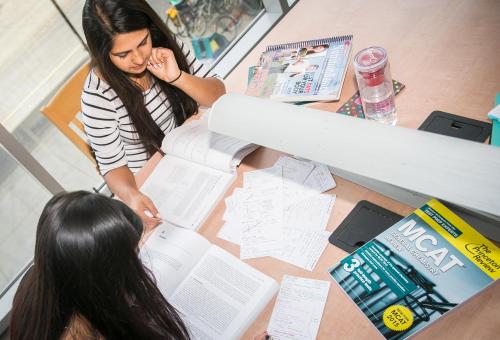 Whether you're taking the MCAT, GRE or DAT, your success on that test is a top priority! We have built a comprehensive test preparation program to supplement the use of Kaplan course materials. During orientation in January, you will take a full-length test to assess your current needs. Our test preparation instructor will review your scores and meet with you individually to discuss strategies to address any weaknesses and help you select appropriate coursework. The individualized nature of this approach paired with the longevity of practice is aimed to build test-taking skills and confidence. 
During this program, students will participate in experiential learning opportunities to review content, learn and apply strategies for each section, take multiple full-length practice tests and build the confidence necessary to conquer their relevant entrance exam. 
High-Touch Advising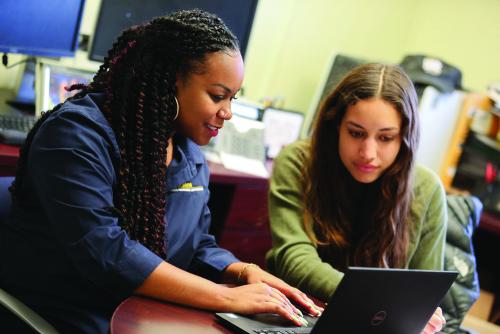 Our advisors personally get to know each post-bac student's goals, challenges, strengths and weaknesses to provide holistic academic advising. Through weekly, one-on-one check-in meetings, your advisor will provide assistance and resources as necessary.
Post-bac student success is our top priority, so all efforts will be made to assist students in acclimating to the environment and experience.
Application Preparation
Throughout the program, advisors will work closely with you to identify an application strategy that aligns with your needs. Application preparation is included in the cost of the Health Professions Post-Bac Program and covers:
Application needs assessment
Personal statement development and editing
Experience writing development and editing
Résumé building
Cover letter and interest/update email writing
Disadvantaged statement writing
How to ask for letters of recommendation
Creating a school list
Centralized application review
Secondary application preparation
Interview preparation
In the fourth quarter, you will be enrolled in a one-unit application preparation seminar designed to build each part of the application.
Committee Letter
While UC Davis undergraduate students do not have access to a committee letter, our post-bac students do. When you are ready to begin requesting letters of recommendation, all letters will be sent to the UC Davis Health Professions Post-Bac Program. We will compile your letters, and the director will write a cover letter addressing your unique qualifications for medical school, creating a full depiction of you as an applicant. This packet will then be scanned and uploaded into the application system for you when the system opens. Committee Letters will only be provided for students in the 12-month program.
Mental Health and Wellbeing Services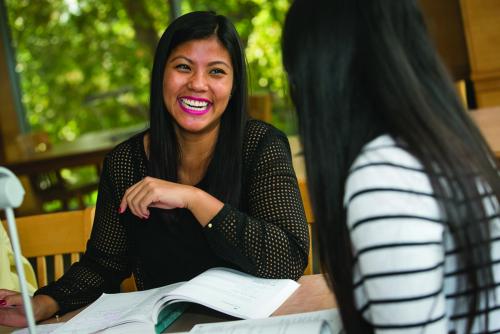 As a Health Professions Post-Bac student, you have free and equitable access to online mental health support with TimelyCare—the leading virtual health and well-being platform from TimelyMD, designed for college students. Health insurance is not required to access to TimelyCare services, and it's available 365 days a year. That means you have access during breaks, after-hours, and any time you need support!
As part of our partnership with TimelyMD, your access includes:
TalkNow: 24/7, on-demand emotional support to talk about anything, including anxiety, relationships, depression and school-related stressors.
Convenient Care: Scheduled counseling appointments that fit your needs means you choose the day, time and mental health provider that works best for you, often connecting with a TimelyMD provider in less than five minutes.
Health Coaching: Develop healthy lifestyle behaviors, including nutrition, sleep habits, time management and mindfulness.
Self-Care Content: Access TimelyCare's digital library of guided self-care content, including yoga and meditation sessions, as well as group conversations with our providers on a variety of health and well-being topics.
Diverse Provider Network: TimelyMD providers are trained to be culturally competent and come from diverse backgrounds, with more than 60% of mental health providers identifying as BIPOC. The platform also offers professionals who identify as LGBTQIA+, speak multiple languages and have various religious and spiritual beliefs. 
Peace of Mind: TimelyCare is a safe, secure, URAC-accredited and HIPAA-compliant platform that follows campus-specific protocols to facilitate care coordination and follow-up to ensure continuity of care.