A Distinct Program with a Holistic Approach
The UC Davis Health Professions Post-Baccalaureate Program is an academic-enhancing program designed for individuals pursuing medicine, dentistry, veterinary medicine, nursing, physician assistant or other health professions. Our curriculum is designed with the whole applicant in mind and prepares future applicants for all aspects of the application process, with a focus on academic building, test taking and application preparation.
Choose Your Path
The program features two distinct paths: a year-long program and a single-quarter option.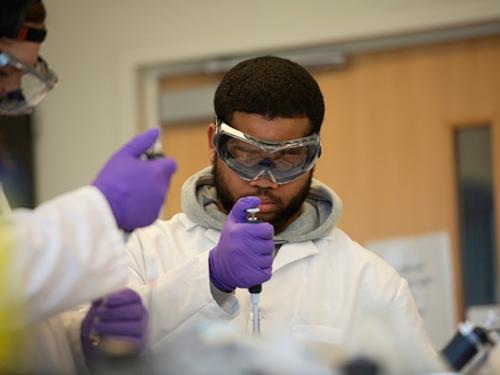 12-Month Program
This unique, four-quarter program allows you to take a full year's worth of coursework, prepare for your test and develop skills to help you secure a full-time position during your application year.
$30,000 for the 12-month program
Designed for students requiring a full year of academic enhancement
Complete 12 rigorous science courses and a year-long MCAT or other admissions test preparation course
Attend a series of skill-building seminars on learning and test-taking strategies, medical terminology, narrative medicine and application preparation
Participate in a summer learning experience (clinical, health equity or research track)
Receive high-touch, one-on-one advising and a personalized committee letter
Earn an academic certificate upon successful completion of the program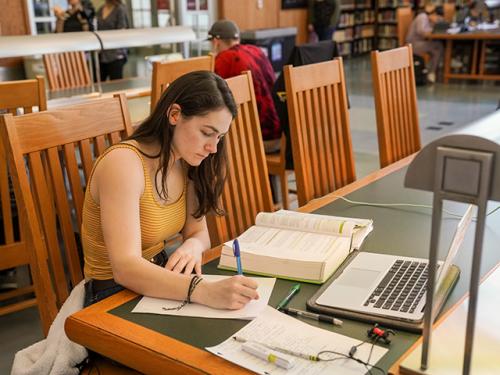 Single-Quarter Program
With our single-quarter option, you'll receive many of the same benefits of the full program while committing to one quarter at a time.
$7,500 per quarter
Designed for those needing only a few course requirements for programs and students who don't require a full year of academic enhancement
Receive holistic academic advising, reserved seats in rigorous courses and application preparation
Some course work may be completed online
Skill-building seminars, test preparation seminar and composite letter are not included
Summer Learning Experience Tracks
When applying to the 12-month program, you will select a track indicating where your primary interest lies. You may select a track based on a perceived weakness or based on a passion. You may select only one track, which will determine your course of study in the summer quarter. You will be required to provide your own transportation to and from all experiences along with travel related costs.
Clinical Track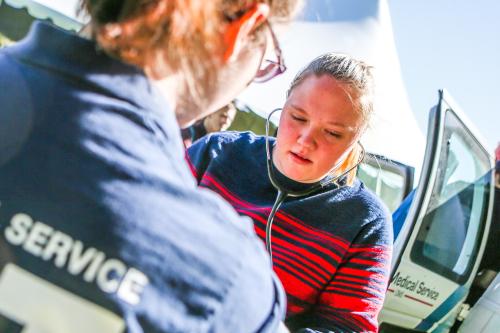 In the Clinical Track, you will participate in the UC Davis Emergency Medical Technician (EMT) program during the summer quarter. This 11-week course meets all of the National EMS Education standards for EMTs and is accredited with the state of California through the Yolo County Emergency Medical Services Agency. Successful completion of the EMT course provides eligibility to take the National Registry of EMTs examination and receive certification as a nationally registered EMT. Once nationally registered, you will be eligible to apply for state licensure, which will allow you to work as an EMT in your local area of choice.
Health Equity Track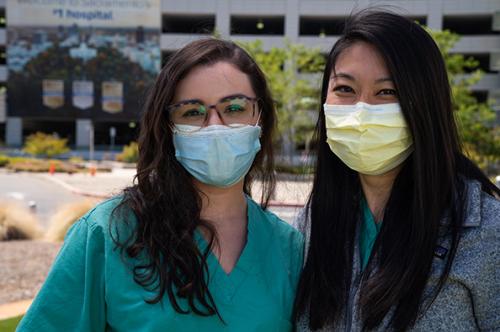 The Health Equity track is for you if you are interested in health disparities and inequities related to access to care for treatment and prevention. You will explore the theoretical constructs of health equity through coursework culminating in a capstone project and gain real-world application during an internship at one of our medical, dental or veterinary clinical partners.
Research Track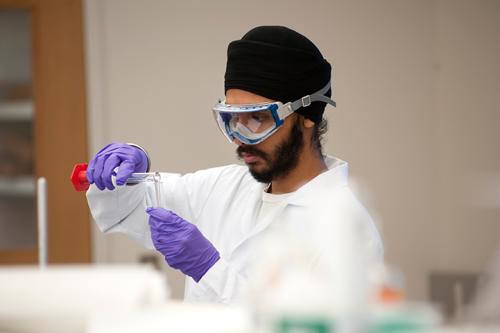 For those interested in research, you will have the opportunity to learn and apply research skills and techniques to foster critical thinking and analytical skills through hands-on experience. After consultation from your advisor, you will be placed in a research lab or matched with a research project that fits your interests and abilities, where you can interact with the lab manager and fellow students. This provides the opportunity to network with others who share your interests, connect with a faculty mentor, and build your confidence and ability to work independently. You may even be invited to continue working next quarter!
Skill-Building Seminars
Learning and Test-Taking Strategies
Learn strategies for the classroom and test preparation. Explore proven techniques to increase memory retention and recall.
Medical Terminology
Build the vocabulary you need to understand and participate in conversations centered on health.
Narrative Medicine vs. Scientific Writing
Students will investigate the boundary shared between scientific writing and narrative writing as it applies to popular science writing.
Application Preparation
Learn all aspects of the application process while developing skills for personal statement and experience writing, creating personalized school lists and preparing for interviews.
Sample Schedule
You will work with an advisor to select upper-division science courses each quarter. Our unique hybrid format allows you to take a combination of online and in-person classes. If needed, you can repeat one quarter of general chemistry, organic chemistry or physics throughout the program.
Winter
Spring
Summer
Fall
Quarter One
Quarter Two
Quarter Three
Quarter Four
3 Science Courses
3-4 Science Courses
Clinical, Research or Health Equity Track plus 2-3 Science Courses
3-4 Science Courses
Support Seminar: 1 unit each quarter
Learning & Test-Taking Strategies
Medical Terminology
Narrative Medicine vs.
Scientific Writing
Application Preparation
Year-Long MCAT Prep Seminar: 1 unit each quarter
 
DAT Prep
GRE Prep
 
12-14 units
12-14 units
4-8 units
12-14 units