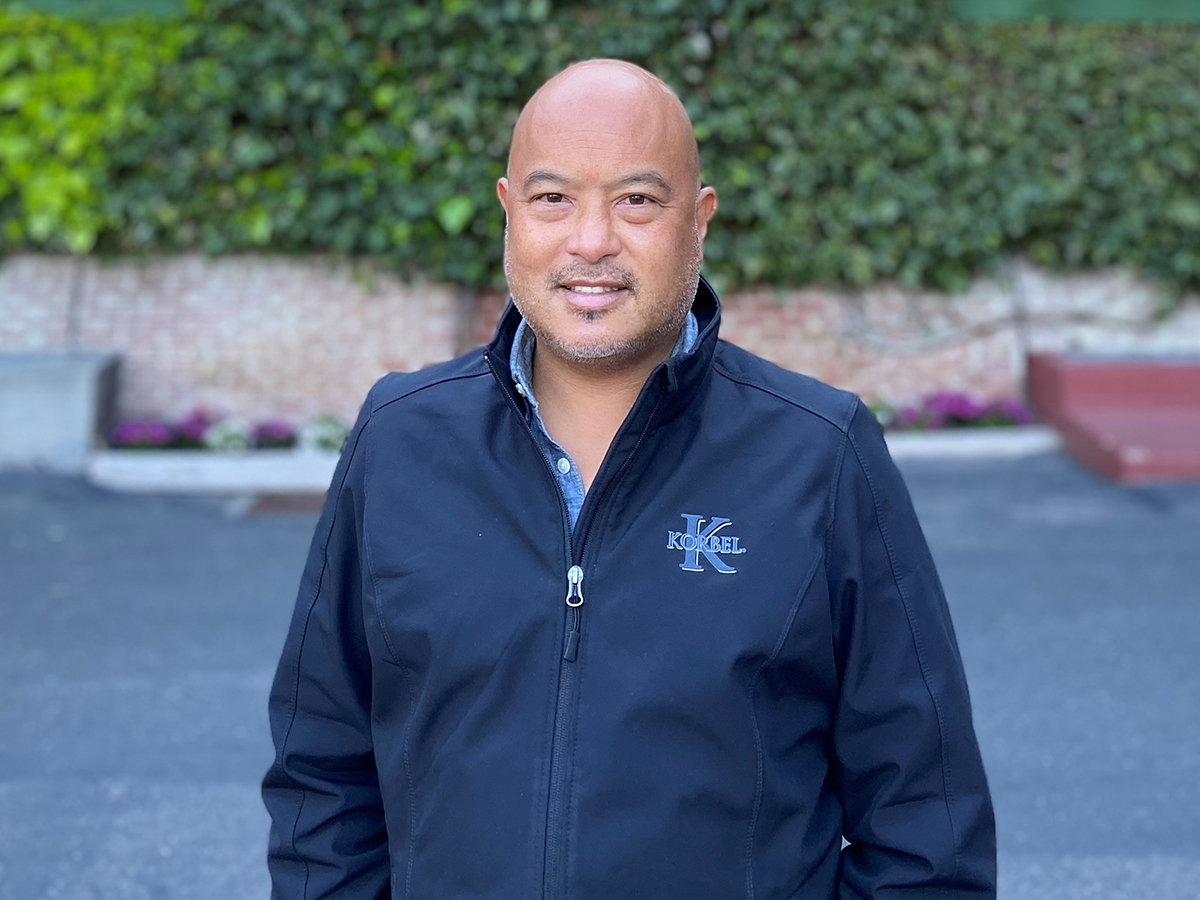 Perry Reyes, Korbel Winery
"One of the most important things I gained was the strength of my cohort. The people I was in class with were a phenomenal mix of up-and-coming and established wine professionals. I walked away from this program with a network  that rivals my MBA program."
Jai Chowgule, India
"This course has given me a lot of feedback on how to strategize my future business in winemaking."
Daniel Gartenberg, Orland, Fla.
"I would totally recommend the OIV Wine Marketing class because if you're a producer you need to know not only how to produce, but how to sell."
Cory Michal, California
"Anyone trying to build a new wine brand, scale up an existing wine brand or maybe turn around a wine brand that isn't so great, this program is super valuable and definitely worth the price of entry."
Kim Hartleroad, Blue Cape Cellars, Buellton, Calif.
"This program was nothing short of phenomenal. I was able to interact with students internationally who are also all wine professionals. I highly recommend it."
Christopher Calicott
"I cannot imagine entering the American wine market without having taken this program first. It is a valuable educational asset for anyone interested in engaging in the American wine market."
Elaine Mares, California
"If I want to open a winery, this is definitely the way to go because you go from start to finish, you get to hear from actual people who are in the business or who own wineries and they give lots of different tips."
Carlos Parodi, Mexico
"We are currently starting to export to the U.S., so the program gave me an idea of the U.S. market. It also helped me understand the reality of marketing right now, as well as how to improve the design of labels, how to better transform our webpage into something more user-friendly, and maybe even get more sales and more revenue because of that."
Chi Qing, China
"It's great timing, it's efficient, and it's very useful and helpful."
Jeannie Brown, California
"I would whole-heartedly recommend this program. It helps to clarify any disjointed ideas on what the wine business is, and I think a lot of people are fragmented and disjointed when looking at this mountain of dreams that they may have, and so it helps to clarify that."
Jai Arya, New Zealand
"The most valuable thing I've gotten out of this program is probably the exchange of ideas. You could consult a book, you could read about viticulture, you could go online and access all those resources, but it's when these ideas are discussed that it really brings to you the breadth and the depth of knowledge that this field holds. Also, the speakers represent the scope and breadth of the industry, so it gives you a holistic view of what winemaking and wine consumption is all about, and it exposes you to the current situation, the past and also gives you a good insight into the future of this industry."
JP Torres, California
"The program will definitely help me in my current job in that it provides me with a much broader perspective of the wine industry, including a lot of what you need to do and what not to do regarding marketing, legal, pricing and all kinds of issues within the wine industry."
Jordi Roig, France
"For me the most important thing is to meet people who already have experience."
Stanislav Marinovi, Bulgaria
"You're just getting all the pieces of the puzzle together."
Thomas Sedaker, California
"If leaders in the industry and people that are already making a living in it want to be here, why wouldn't somebody like myself, who needs to be exposed and recognizes the need for that exposure, want to be here to?"
Neeraj
"I am a huge fan of the program. I gained valuable insights into the current and future happenings of the industry and met individuals who have given me opportunities to work with them. I recommend this program to anyone serious about the wine industry."
2014 OIV student
"The program was well executed and to the point. Extremely good information!"
Dan Aguilar, managing director of Silicon Valley Bank's wine division and former student/current presenter of the program
"The solid foundation of understanding that I gained from attending the OIV Wine Marketing Program helped prepare me to be successful in my role at Silicon Valley Bank. I hit the ground running and was much more productive than I might otherwise have been." 
Bruce H. Rector, program presenter and founder of Ahh Winery
"The students who attend this program are the cream-of-the-crop. This is the best 70 minutes of my year. I get to influence the future movers-and-shakers of the industry."