Karen Mendoza, director, Project Management Office, California Chamber of Commerce
"This program gave me a new level of mindfulness in my approach to leadership."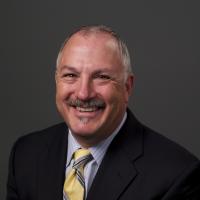 Paul Adams, director, Corporate Support and Underwriting at Capital Public Radio in Sacramento
"Everybody can benefit from looking at themselves and the world around them. They can take a strategic approach to how they run their day, how they support their team, and how they're perceived in their organization."

"The path of leadership does not have to be lonely. I enjoyed and learned enormously from the program during the structured sessions and from my peers. It forced me to exercise self-reflection and introspection with regard to what type of leader I want to become."
Andres Trillo
Human Resources manager for the Americas, Australia and New Zealand
HM-Clause
---

"For me, this program was an important opportunity to reflect on how I could be more visionary, a more effective manager and a better employee. I believe I have grown to better see the big picture and be a better decision-maker. I appreciate having had the opportunity to participate."
Tom Hinds
Marketing Director
University Communications, UC Davis
---

"I enrolled in the UC Davis Executive Program to round out my leadership skills, focusing on academic leadership. To my great surprise, much of what I learned I could apply immediately to my job. It was an excellent experience and I met quite a few outstanding individuals from the private and public sectors. I highly recommend the UC Davis Executive Program to anyone who wants to advance their career in a management/executive capacity."
David Chao
National Sales Manager
Cisco/WebEx
---

"It was a pleasure to attend each session of the UC Davis Executive Program knowing that our group would hear from executives and academics studying business problems and solving business problems. The speakers were uniformly excellent. The classes gave us an opportunity to look at the big picture and see how we could contribute personally and collectively—and encourage others—to solve the many problems we all face."
Elisabeth Sherwin
Executive Director, International House Davis
---

"Fantastic experience—I recommend this program to all who aspire to be true leaders! Discussions highlight seven distinct management styles and advantages of using four or more on a regular basis. Exceptional individuals lead weekly courses documenting real life management challenges. Classroom activities provide students with a structured environment to respond to hypothetical situations that represent realistic dilemmas leaders encounter."
Keith Swanson
Chief of Flood Maintenance
California Department of Water Resources
---

"A great program with energetic speakers that makes you want to go back to your organization and implement what you've learned in the program."
Ernie Tapia
Supervising Engineer
California Department of Water Resources
---

"The UC Davis Executive Program gave me the knowledge to navigate an increasingly dynamic and complex work environment."
Gary Sandy
Director, Local Government Relations
UC Davis
---

"The UC Davis Executive Program is challenging and presents thought provoking and introspective ideas about what it means to be a leader and lead."
Jain Fong
Information Systems Manager
California Department of Water Resources
---

"One of the things that made the Executive Program both interesting and beneficial was the diverse backgrounds of its instructors. Having such an array of qualified business professionals to learn from and work with in a close, group setting allowed for the development of real-life solutions and strategies to navigate today's challenging work environment."
Ann Barry
Sr. Strategic Account Manager (Technology)
Sterling Commerce
---

"The UC Davis Executive Program utilizes the best diverse methods of training and education for the business professional. It was extremely helpful and has intensified my sense of responsibility in assisting my organization accept change and reach new heights of excellence. This leadership program is a must for the business professional."
Ken Black
Assistant Superintendent
Electric Operations, UC Davis
---

"The challenge for today's managers is to continue to be learners. The UC Davis Executive Program provides the training that keeps the top managers on top of their game.
Jack Coots
Agricultural Operations Manager
Durham Pump, Inc.